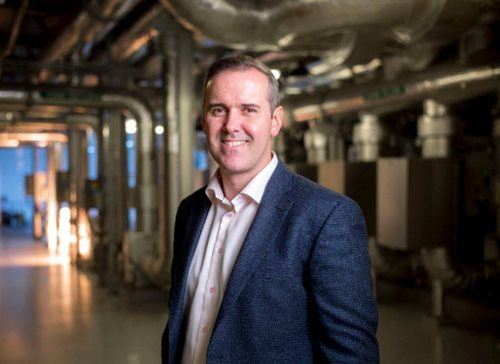 Businesses in Ireland will soon be able to access a quantum computer in Tokyo thanks to a new partnership between Equinix and Oxford Quantum Circuits announced today (24 March).
Although still in their early stages, quantum computers can perform many tasks significantly faster than traditional computers – and even supercomputers. This means that we can speed up areas such as drug discovery, streamlining supply chains and even creating better batteries.
US internet technology company Equinix, which has five data centres across Co Dublin, has teamed up with UK-based Oxford Quantum Circuits to make one of the most powerful quantum computers available commercially to Irish businesses through one of its data centres.
Expected to be available by the end of this year, the quantum computing as a service will allow businesses ranging from pharma and management to banking and manufacturing to trial and experiment with the technology by directly connecting to it within their own digital infrastructure.
Peter Lantry
, who was appointed as managing director for Equinix in Ireland last month, said that quantum computers are set to bring a "transformational revolution" to businesses in Ireland, where there is "already an exciting ecosystem building around it".
"The country has been investing in quantum computing research and experimentation and this will open the technology and the great potential it holds to a much wider audience," Lantry said.
"This technology will create unique opportunities for Irish companies in all areas as it can better optimise investment strategies, improve data encryption or even assist in the discovery of new products in areas like medtech and pharmaceuticals, where Ireland is already a world leader."
Lantry took over the managing director role from
Maurice Mortell
. In the new position, one of his aims is to support the digital infrastructure company in a number of sustainability initiatives to help it become carbon neutral by 2030.
"The world has been waiting for quantum computing to mature to the point that it can change our lives," said Dr Ilana Wisby, CEO of Oxford Quantum Circuits. "Installing quantum computing in Equinix's world-class TY11 data centre brings us a step closer to this reality."
Vish Gain
This article originally appeared on
www.siliconrepublic.com
and can be found at:
https://www.siliconrepublic.com/machines/equinix-ireland-oxford-quantum-circuits-computing-tokyo