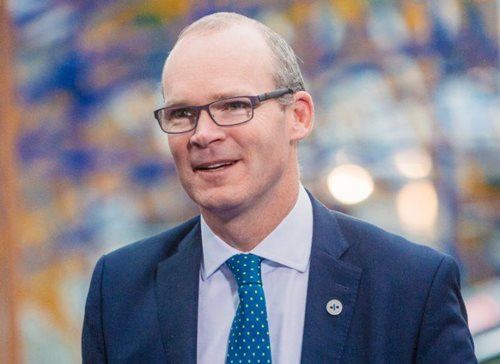 Two new programmes are being launched by the Irish Government to support innovators and researchers with more than €63m in funding.
The programmes are being administered by Enterprise Ireland, the Government agency responsible for the performance of Irish companies in global markets.
The two initiatives aim to create new training programmes, boost research commercialisation and improve the knowledge transfer (KT) sector.
The funding is being provided by the Government and the European Regional Development Fund, which aims to promote economic, social and territorial cohesion across Europe.
Minister for Enterprise, Trade and Employment Simon Coveney, TD, said
these two programmes signal a "major vote of confidence" for innovation and research in Ireland.
"We have a very strong and well-earned reputation for our capabilities in research, innovation and knowledge transfer, and this will enable us to build further on that success," Coveney said.
The first support scheme – called the Innovators' Initiative – will receive €30m to develop a series of training programmes. The goal is to attract high calibre individuals and inter-disciplinary teams, for the creation of new IPs and potentially new high-potential start-ups.
These training programmes will be hosted in publicly-funded research performing organisations such as third level institutions.
The second initiative – called KT Boost – is a four year programme that aims to create consistent KT practices and boost the amount of research commercialisation outcomes.
This programme will be managed by Knowledge Transfer Ireland, which aims to make it simpler to connect and engage with Ireland's research base.
Enterprise Ireland said the KT Boost programme succeeds its Technology Transfer Strengthening Initiative, which was first launched in 2007.
Enterprise Ireland head of research and innovation Marina Donohoe said
the new funding programmes build on its existing supports and will help researchers to "investigate, establish and develop new ideas".
"Both initiatives will accelerate the development of innovation capability in Irish enterprise across all regions and we look forward to supporting the projects involved," Donohoe said.
Last month,
Enterprise Ireland CEO Leo Clancy
told SiliconRepublic.com that because the Irish tech sector is more enterprise-focused, it is "more resilient to some of the headwinds that have been experienced, particularly in consumer tech, in the latter half of 2022".
Leigh Mc Gowran
This article originally appeared on
www.siliconrepublic.com
and can be found at:
https://www.siliconrepublic.com/innovation/enterprise-ireland-research-funding-knowledge-transfer