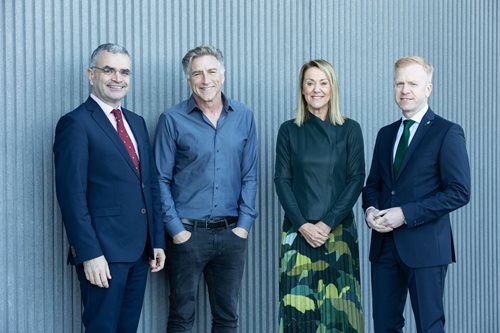 Cork, November 18th 2022 IDA Ireland welcomes the official opening of Logitech International's new facility in Cork's City Gate Plaza.
Established in 1981, Logitech is a global provider of personal computer, tablet, and mobile accessories. Headquartered in Lausanne, Switzerland, Logitech employs 8,200 people in over thirty countries worldwide.
Logitech first arrived in Cork in 1988 and since then has evolved into a strategic R&D and global business services site, where the team has grown to 300.
This project is supported by the Irish Government through IDA Ireland.
Interim CEO, IDA Ireland Mary Buckley said: "Today's official opening of Logitech's new facility here in City Gate Plaza demonstrates the global organisation's continued commitment to Cork, where it has grown its team to 300 since first establishing in the South West in 1998. The ambition of Logitech speaks directly to IDA Ireland's sustainability pillar which is at the heart of its 2021 – 2024 strategy. I wish Logitech continued success."