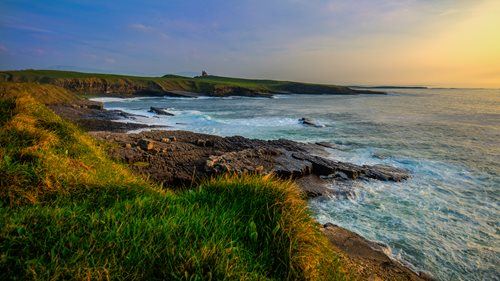 Regional development remains central to our ambitions. Although it is not a silver bullet, FDI can help propel recovery and realise more balanced growth. Global FDI has historically exhibited a preference for large urban locations, where benefits arising from a critical mass of businesses and people can be amplified relative to smaller regional locations.
The rise in remote working since the pandemic may alter location decisions to a certain extent and create increased competition for talent. However, the strength of cities as drivers of FDI due to scale and critical mass is likely to remain.
In this context, Ireland has performed well in balancing investment between Dublin and the rest of the country. IDA's publishing of targets on a regional basis goes beyond the approach of most other investment promotion agencies (IPAs). Our strategy includes a target of 400 regional investments, 50% of the total investment target for the period to 2024. We have made a positive start on the journey towards this objective with a strong flow of projects to regional locations by existing and new clients in 2021.
The scope and range of the investments secured demonstrate the variety of enterprise activity across the country, from semiconductor manufacturing in the Mid-East, to medical technology production in the West, innovative life-saving therapies in the Mid-West, cybersecurity and technology services in the South-East, tech focused R&D in the South-West, therapeutical biopharmaceuticals in the Midlands and software solutions in the Border region.
These and the many other projects won last year build on the record level of FDI in the regions over our 2015-19 strategy, which further enhanced the impact of FDI in locations outside of Dublin. For example, beyond their substantial employment creation, clients in the regions spent over €13bn in the Irish economy across payroll, materials and services in 2020.
In a time of global uncertainty and industry transformation and given the significance of their contribution
to local economies, a key priority for IDA is to stay close to existing clients to future proof their operations in Ireland's regions. The growth in regional investment in 2021 was supported by the Regional Property Programme and by continued collaboration with key stakeholders across the country. High-quality property, infrastructure and a sophisticated placemaking approach can be key differentiators in attracting talent and winning investment for regional locations in a highly competitive global environment. IDA is focused on strategic engagement and collaboration with key regional stakeholders to articulate the key criteria companies consider when assessing a regional location and, based on this, to work together to enhance the regional value proposition for FDI.
This excerpt was taken from the Chairman & CEO Overview in IDA Ireland's Annual Report and Accounts 2021, which can be viewed in full here.