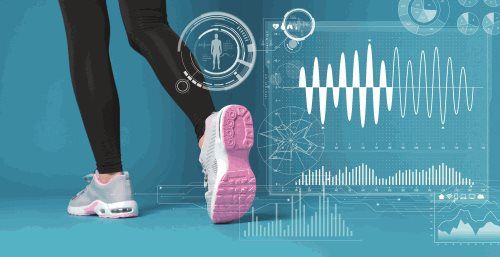 We are entering a new era in sport. Simply keeping track of the goals scored by each team is but a practice from a simpler time. Artificial intelligence is bringing new layers of rich data to post-match analysis and revolutionising athletes' training. The Irish rugby team wear GPS trackers which gather incredibly rich stores of data on their movements during each match. Even the humble sliotar is to be microchipped, as the GAA roll out the new standardised ball, each tagged with an RFID to ensure it is fully traceable.

The sports industry has fully embraced the data revolution and globally all of the highest level sporting teams are harnessing enormous volumes of data to analyse performance and gain competitive advantage. Teams that are not incorporating sophisticated sports technology into their training plans are teams that will sink to the bottom of their leagues.

AI is also widely-used in stadiums with drone cameras and smart ticketing, but potential expansions to this in the future include automated video highlights and virtual umpires. Croke Park Smart Stadium, developed in a collaboration between the GAA, Dublin City University, Intel, and Microsoft, uses IoT in a number of innovative ways, including monitoring sunlight on the pitch to ensure heat lamps are used efficiently; monitoring crowd noise during concerts and match days to ensure there is minimal disruption to neighbours; and monitoring wind speed to ensure its rooftop tours are safe to proceed.
World Class
Ireland has come to the fore as the premier location for SportsTech talent in Europe, providing an eco-system and community to facilitate collaboration between SportsTech start-ups and major international sports and technology brands and companies, and a landing zone for international companies with deep access and connectivity to European markets – not to mention some world-class sporting talent with which to collaborate.

Blair Hammond, VP of Marketing with Catapult, an Australian wearables and video tech company with an outpost in Ireland, says, "Recently, we released a game-changing new innovation integrating performance data derived from our wearable devices with our video analysis solution, which is primarily being used by football and rugby teams across Europe. Having staff members in a country like Ireland where football and rugby are extremely popular is advantageous."

According to the latest research by SportsTech Ireland, there are now more than 100 SportsTech companies operating in Ireland, selling to international markets including the US, UK, Canada, Australia, Germany, Spain and France.
Industry Trends
SportsTech Ireland is a not-for-profit organisation creating community and collaboration and driving innovation in the sector in Ireland, and will be releasing its first report on SportsTech in Ireland this September. Gráinne Barry, SVP Global Operations at Stats Perform and Co-founder of SportsTech Ireland says the report will look at, "where the industry is going here, and what the key trends, insights and thought leaders in the industry in Ireland are". With the data currently being validated by EY, the report promises rigour around its information on investment, location and type of SportsTech companies in Ireland.

One of the big trends Barry sees in the sector is convergence of sports with a number of other sectors including media, sustainability, HealthTech, and mobility. The other hot topic, as in most industries, is talent. However, in a country with a big passion for sport, Barry notes that, prior to now, opportunities for employment within sports were limited. "There's an opportunity to expose people who are doing sports courses at third level to data analytics and technology and combine these. The volumes of data produced by sport is significant, and when you're working on something that you have a passion for, it can be really interesting."
New Arrivals
Among the latest SportsTech companies to land on these shores are leading Sports and WellTech companies Thrive Global and WHOOP, which both opened international hubs in Ireland in 2021.
Thrive Global is a behaviour change technology company founded by Arianna Huffington (founder of The Huffington Post and named as one of the world's 100 most influential people by Time magazine, and 20 most powerful women in business by Forbes). Her latest venture, Thrive Global, created 40 Dublin-based roles with the opening of an engineering office last August.

Meanwhile, last September, WHOOP announced it would open its first international hub in Dublin with more than 50 employees due to be in situ by the end of 2022. WHOOP market a personalised digital fitness and health coach system which monitors a person's key metrics to deliver performance-optimising insights. "Dublin is the ideal location for WHOOP to grow our global team," said Will Ahmed, WHOOP Founder and CEO. "The city has a highly-skilled workforce which will allow us to further expand our international reach – not just in Ireland and Europe, but around the world."


This article was taken from Innovation Ireland Review. Innovation Ireland Review is produced by IDA Ireland & Ashville Media. Link to full magazine: https://issuu.com/ashvillemedia/docs/ida_summer_2022_digital_edition_f51428277576e6?fr=sZjYyZTQ4NjQyMjQ