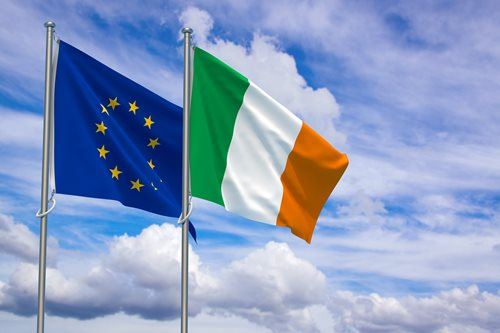 The latest European Innovation Scoreboard found that 20 member states saw a growth in their innovation capabilities, but there is a geographical disparity in scores across the EU.
EU member states are managing to improve their innovation performance despite recent crises impacting the global economy, according to a new report.
The European Commission's latest European Innovation Scoreboard suggests innovation performance has improved by nearly 9pc since 2016. This scoreboard looks at criteria such as research systems, investments, innovative SMEs and impacts to assess member states and their regions.
The latest scoreboard found that 20 member states experienced a "significant rise" in their innovation capabilities over the past year, while seven observed a decline. Five countries were ranked as innovation leaders, with Denmark rising to the top spot.
Ireland was 9th in the ranking, coming out as a "strong innovator" for being higher than the EU average. EU competition chief Margarethe Vestager said the report highlights the importance of the "European innovation ecosystem" and said Horizon Europe can help "champion excellence and provide support to leading researchers and innovators".
"This will ultimately strengthen European competitiveness for us to keep pace in a global landscape," Vestager said.
The EU has been taking steps to boost research and innovation in specific sectors. Last month, the European Commission approved €8.1bn in state aid to boost research in the areas of microelectronics and communication technologies. Ireland is one of 14 European Union member states to have contributed to the funding.
The innovation scoreboard report also highlights a geographical disparity in innovation across the EU, with most strong innovators located in Northern and Western Europe, while many of the moderate and emerging innovators are in Southern and Eastern Europe.
The European Commission said there is a need for targeted efforts to "bridge the innovation gap and foster equitable growth" across the EU.
Commissioner for the internal market Thierry Breton said the EU needs to strengthen its domestic capabilities to remain competitive and to create "quality jobs in a decarbonised EU economy".
"The EU should be a leader in the markets of the future, and this requires investments in cutting-edge innovative products and clean technologies," Breton said. "We should shelter Europe's supplies by boosting the resilience of global value chains.
"Actions like the Green Deal Industrial Plan, the Chips Act and recent proposals for a Net-Zero Industry Act and a Critical Raw Materials Act aim to transform our industrial landscape and will create massive opportunities for growth and sustainable competitiveness."
Leigh Mc Gowran
This article originally appeared on
www.siliconrepublic.com
and can be found
here