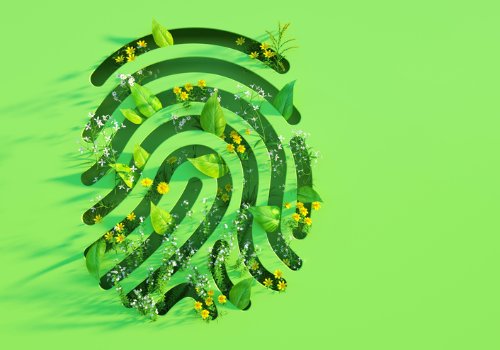 From high tides and strong winds to a government that is strongly supportive of foreign investment and startups, Ireland is at the forefront of Europe's renewables revolution. And Japanese companies are keen to engage.
Perched on Europe's western fringe, with strong prevailing winds blowing in from the Atlantic Ocean, Ireland is better placed than most countries to generate energy from wind power. What's more, its strong track record of encouraging startups and attracting foreign investment means it is developing the underlying technology to exploit that potential to the fullest.
Ireland is already the highest-ranked country in the world in the share of electricity demand provided by onshore wind, according to IDA Ireland, the country's inward investment agency. It is also second in Europe in wind and solar energy production per capita. Building on this strong position, the Irish government has set out ambitious plans for greater reductions in the country's use of fossil fuels and further development of its offshore wind capacity.
The country plans to generate up to 80% of its electricity from renewable sources by 2030, as specified by its Climate Action Plan 2023, updated in December last year. With 9GW to come from onshore wind resources and at least 5GW from offshore wind, the strategy also envisages some 8GW from solar power by the end of the decade. These plans should help the country meet its targets to cut carbon emissions by 51% by the end of the decade and to reach net-zero carbon emissions no later than 2050, as set out in the Climate Action and Low Carbon Development Act, signed into law in July 2021.
The ambitious targets also represent a large business opportunity, which government bodies are keen to support. "IDA Ireland is encouraging companies that are active in the green sector to establish onshore and offshore wind farms, solar power farms, energy storage (battery) facilities and the wider peripheral infrastructures," says Derek Fitzgerald, director of the IDA's Japan office.
Ireland and Japan Partner to Boost Renewables
The potential of Ireland's renewable energy sector has attracted keen interest from some of Japan's largest companies, with a string of deals unveiled over the past year.
In March 2022, Mitsui & Co. announced it was buying a 27.5% equity stake in Dublin-headquartered Mainstream Renewable Energy, in return for an investment of €575 million ($582 million, ¥77.0 billion); in July 2022, Mainstream's majority shareholder, Norway's Aker Horizons, integrated its Aker Offshore Wind into the group, and Mitsui & Co.'s position was reduced slightly, to 24.9%. Mainstream has a portfolio of 16.6GW of energy assets across Latin America, Africa and Asia-Pacific, and plans to add another 25GW of capacity over the next 10 years. Mainstream's projects include a stake in Progression Energy's 800MW floating offshore wind project in Japan, now in the early stages of development.
Another Irish company, renewable energy trading and services firm ElectroRoute, also has a Japanese owner. The company was set up in 2011, and in 2016, Mitsubishi Corporation bought a 60% stake in the business. The Japanese firm went further in July 2022, buying out the remaining shareholders and taking full control of the business for an undisclosed sum.
ElectroRoute works with clients across Europe, and the backing of Mitsubishi has enabled it to also expand in the Japanese market through ElectroRoute Japan, established in April 2022. Among other activities, this division is involved in a 10-year power purchase agreement that Mitsubishi signed with Amazon Web Services in September 2021 to supply electricity to AWS data centers. ElectroRoute will forecast the output of the solar power plants that supply the power, which have a combined capacity of around 22MW, and will also hedge power generation imbalances. Smart-grid specialist Viotas is another Irish firm with ambitions in the Japanese market. In April 2022, Mark Gilsenan, its director of international operations, told the Ireland Japan Chamber of Commerce that the company saw Japan as "a very attractive market," and said that Viotas planned to set up a subsidiary company there in the coming years.
Investment Winds Blow in Both Directions
Investments continue to move in the other direction, too. In November last year, Tokyo Electric Power Company (TEPCO) announced that it was buying Scottish floating wind energy specialist Flotation Energy in a deal that, among other things, gives it a stake in two offshore wind farms in Irish waters: the 1GW fixed wind farm at Greystones, south of Dublin, and the 1.5GW floating wind farm at Blackwater, off the coast of Wexford.
Opportunities also exist to provide clean energy to homes and businesses outside Ireland, and the country aims to become a green energy exporter to the rest of Europe, both via electricity interconnectors with nearby countries and by providing green hydrogen, produced using renewable sources. Such exports could use technology provided by Dublin-based Supernode, which has developed a system using superconducting cables that provides ultra-efficient long-range transmission of electricity.
Japanese companies have been getting involved in this part of the industry, too. Sumitomo Electric Industries is part of a consortium with Germany's Siemens Energy that was awarded an engineering, procurement and construction (EPC) contract in September 2021 for the Greenlink Interconnector, a subsea and underground electricity interconnector cable linking the electrical grids of Ireland and Great Britain, with onward connections to continental Europe. The link will have a nominal capacity of 500MW and is expected to be commissioned by the end of 2024.
Hitachi Energy is also involved in Ireland's international electricity connections, supplying HVDC (high-voltage direct current) light converter transformers to the Irish transmission system operator EirGrid for the 500MW East West Interconnector link to Wales.
And Derek Fitzgerald points out that other Japanese companies not involved directly in the energy sector are also investing to achieve their own climate goals. Astellas Pharmaceutical, for example, has installed a wind turbine generating 1.7GWh, a wood chip boiler and a number of solar panels enabling it to reduce its emissions by over 60%. Another Japanese company, Alps Alpine, runs its Irish plant completely on renewable energy supplied from the grid.
Irish and Japanese companies have also partnered to develop projects further afield. In August 2021, Cork, Ireland-based DP Energy entered into a joint development agreement with Chubu Electric Power Co. and shipping company Kawasaki Kisen Kaisha (K Line) to develop the first phase of the Uisce Tapa ("fast water") tidal energy project in the Bay of Fundy, in Nova Scotia, Canada. This is the first time a Japanese company has been involved in an overseas tidal energy project.
The Bay of Fundy has some of the highest tides in the world, making it ideal for such a project. The first turbine is due to be installed this year as part of the project's first phase, involving three 1.5MW turbines; the second and third turbines are due to start operating in 2026. The second phase of the project will double the total generation capacity to 9MW.
Ireland's advances in renewable energy have been strongly supported by the government and are backed by a network of advanced research centers around the country, including the SFI Centre for Advanced Materials and BioEngineering Research (AMBER), headquartered at Trinity College Dublin and the Environmental Research Institute at University College Cork. These centers have been developing super-efficient solar cells and energy storage technologies and are backed by the state-funded Science Foundation Ireland.
Ireland's expertise and the opportunities it offers investors are a good fit for Japanese companies, given Tokyo's goal to have 60% renewable energy by 2030 and to reach net-zero carbon emissions by 2050—a target that will necessitate the development of Japan's own substantial offshore wind resources.