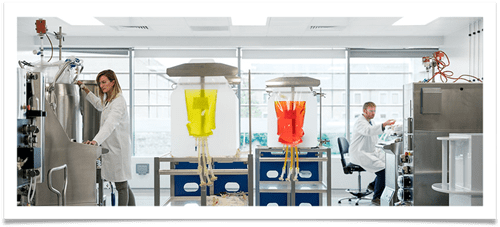 Across the value chain, medtech and digital healthcare companies are experiencing tremendous disruption as they balance new opportunities for innovation and growth with the truly humanized need for improved patient care.

These are the four trends I see as having the greatest impact on molding the medtech business environment in 2023:
1. Medtech Companies Will Lead With Sustainability First
Medtech companies are committing to environmental, social, and (corporate) governance (ESG) goals as part of their business strategies - in 2023 we will see this ramp up significantly. Industry leaders like Johnson & Johnson and Boston Scientific are the gold standard of socially- and environmentally-aware companies that are prioritizing sustainability. These global powerhouses are among the growing number of medtech companies backing their sustainability goals with capital – ensuring critical investments that accelerate the transition to renewable energy and positively impact the planet.
In April, Boston Scientific announced plans to invest $100M in its Galway, Ireland, plant. The facility, which exports more than 4 million heart stents, vascular balloons and other medical devices each year, will power 40,000 square feet of new cleanroom space through renewable energy sources.
Another such example is J&J's Janssen Sciences biologics plant in Cork, Ireland. The plant was added earlier this year to the World Economic Forum's distinguished Global Lighthouse Network, a community of 103 world-leading manufacturing sites recognized for increasing operational performance and environmental sustainability. Furthering J&J's corporate pledge of carbon neutrality by 2030, the wind-powered Janssen facility, which manufactures medicines for immunology and oncology patients, announced that its Irish operations will be powered by electricity from 100 per cent renewable sources.
Other medtech companies are making big-ticket infusions as they move from fossil fuels to solar, heat pumps and other energy-efficient resources. Medtech is a very socially aware and responsible industry that wants to do its part for sustainability. And while in many cases, medtech manufacturers are not the heaviest carbon emitters, they want to do the right thing.
2. Supply Chain Agility Relationships Will Be Key
In response to global supply chain challenges and the drive towards more sustainable supply chains, more companies are leaning into their contract manufacturing partnerships – and those relationships are becoming closer. Contract manufacturers, too, are focusing more heavily on innovation and agility in order to be more responsive when an OEM's demand increases.
The underlying success of local medtech ecosystems starts with having a great base of manufacturers and suppliers on the ground, ultimately creating a network able to offer a comprehensive suite of components, products, materials and services.
A home‑built, indigenous base of talent and capability is equally important. Building an ecosystem where you're investing can take years, as can building resilience. It comes down to trusting your network and the flexibility that can bring you to drive additional capacity.
Across Ireland, key partners and suppliers such as West Pharmaceutical Services, VistaMed Ltd., Harmac, and Creganna Medical are investing in their innovation and capacity to further support the vibrant medtech sector in such critical areas as advanced catheters, next-gen vaccines and the design of minimally invasive medical devices.
3. We Will Make Use of the Data We Are Gathering
Hopefully, 2023 will be the year for making sense of the huge amount of data we gather!
The medtech sector has always invested in technology to drive production and operational excellence. This has created environments with really good technologies, but it's also created multiple high-tech systems that frequently and unfortunately don't speak to each other, or don't speak to each other well. This disconnect makes it difficult to make informed, real‑time decisions as they relate to maximizing production, flexing and predicting demand. It also deters organizations from becoming more agile, more competitive and more responsive to their own supply chain needs.
Today, as they recognize the value of the data within their operations, more companies are turning to building their own internal capabilities. As such, employing talent that really understands production environment is critical.
In Ireland, for instance, U.S. medtech manufacturers companies can collaborate with the newly established Advanced Manufacturing Center. Funded by the Irish Government through IDA Ireland, AMC helps manufacturers of all sizes and digital maturity to adopt digital technology into their manufacturing operations to scale, become more agile and transform their value chains.
As companies generate more patient data, there is a strong desire to turn those insights into product and services innovation that enhances patient care. For example, US medtech company Endotonix Inc. recently collaborated with Cork's Tyndall National Institute to advance its digital health platform and devices for chronic heart failure. In August, California-based ResMed, a leading provider of connected devices, masks and accessories, announced plans to invest €30m. In 2021 in Dublin, 3M established its first-ever R&D technical center focused on digital technology center.
Insight Centre for Data Analytics, a Science Foundation Ireland (SFI) research center supporting more than 70 scientists across eight research institutions, is collaborating with companies in such critical areas as energy-efficient scheduling and safe AI for medical devices.
4. Innovation Will Come from Partnerships Between Industry, Academia & Government
In 2023 fewer medtech companies will be going it alone. IDA's John Hearty, vice president, Life Sciences, expects the most promising and impactful deployments in healthcare to emerge from gainful development partnerships between industry, academia and government.
When the 2020 pandemic forced physical isolation, Cisco and IBM worked with the Intensive Care Unit of University Hospital Galway (UHG) to help patients stay connected through technology with their loved ones.
IBM recently joined with University College Dublin to transform the diagnosis and surgical treatment of colorectal cancer using artificial intelligence, a camera and dyes to enable surgeons to 'see' tumors in real time and have a far better chance of fully removing them. This research and others like it are supported through the Irish Government's Disruptive Technology Innovation Fund, a €500 million fund designed to drive and support collaboration between MNCs, SMEs and academia in Ireland.
Hearty points to collaboration as a way for medtech companies to accelerate development, lower costs, access advanced technologies, stay ahead of cybersecurity issues and access the talent pipeline. He says firms outside of medtech that are leading in such key areas as industrial automation, systems integration, AI, machine learning, big data and cybersecurity can be especially helpful in a medtech's digital transformation journey.
"Technological convergence is redefining many industries including medtech," Hearty says. "Creating linkages with companies that have demonstrated expertise in applying and integrating these technologies provides a lower risk and quicker path to moving forward."
Bio
Rachel Shelly is the head of medical technologies and healthcare services at IDA Ireland, the Irish Government agency responsible for inward investment into the country. Ireland is one of Europe's largest medtech hot spots, and as a globally recognized center of excellence, is home to more than 300 companies, employing 32,000 people. Contact Rachel at Rachel.Shelly@ida.ie