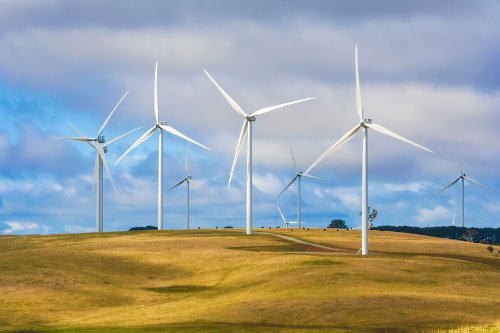 DP Energy expects the Callide Wind Farm to be operational in roughly three years and claims it will be able to power up to 130,000 average Queensland households.
Ireland's DP Energy has secured development approval to build a 430MW wind farm in Australia.
This Callide Wind Farm project will be located in the Calliope Range roughly 22km north-east of Biloela and 75km south-west of Gladstone. DP Energy claims this wind farm has the potential to power up to 130,000 average Queensland households when completed.
The wind farm will comprise of 70 wind turbines, each with a generating capacity of roughly 5MW to 6MW. Construction is expected to begin in 2024 and will take roughly two years to complete, according to DP Energy. Certain approvals – such as road permits may be required before construction can commence.
The energy company said the project will create employment opportunities through both the construction and operation of the wind farm, while reducing greenhouse gas emissions in the region.
"We are delighted to have been awarded development approval for our Callide Wind Farm project in Queensland," said Hugh Cantwell, DP Energy Australia's head of projects.
"This marks a significant milestone in the project's lifecycle and the DP Energy Australia team look forward to the next phases of the project, with the ultimate goal of creating a greener future for Queensland."
DP Energy has developed more than 1GW of built renewable energy projects across Australia, Canada, Ireland and the UK. The Cork-headquartered company has a current project pipeline of more than 9GW across onshore wind, solar and offshore wind technologies.
In July, DP Energy partnered with offshore sector supplier
SBM Offshore
to pursue floating offshore wind energy projects off the Canadian coast – specifically Nova Scotia. The Cork company said it has been working in Nova Scotia since 2021 to understand the local energy constraints and opportunities.
That same year, the renewable energy company partnered with two Japanese companies to work on a
tidal energy project
called Uisce Tapa.
Leigh Mc Gowran
This article originally appeared on
www.siliconrepublic.com
and can be found
here