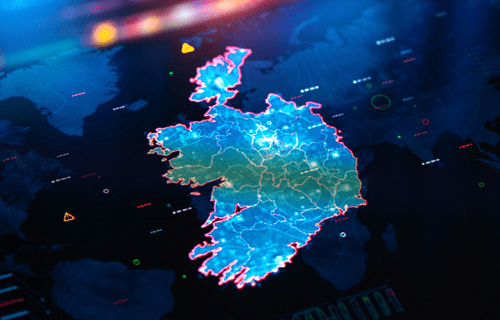 Zodia Markets, the Standard Chartered backed digital asset exchange and brokerage platform, announces that it has received its registration as a Virtual Asset Service Provider (VASP) by the Central Bank of Ireland (CBI). This follows on from the firm receiving cryptoasset registration from the UK's Financial Conduct Authority (FCA) in July 2022 and its In-Principle Approval (IPA) by Abu Dhabi Global Markets (ADGM) in September 2023.
The VASP registration, which has been granted to Zodia Markets (Ireland) Limited, will enable the provision of OTC trading and exchange services to institutional clients. CBI's approval will allow Zodia Markets' to deepen its position as a trusted partner for digital asset trading in Europe, and further highlights the company's firm commitment to collaborate with European regulators and operate in compliance. The move precedes the implementation of the Markets in Cryptoassets Regulation (MiCA) in the EU, which is due to take effect towards the end of 2024 and will require the authorisation and supervision of crypto asset service providers.
Jennifer Carroll MacNeill TD, Minister of State at the Department of Finance said:
"I wish to congratulate Zodia Markets on securing a VASP license from the Central Bank and for meeting the strong and effective regulatory standards we have in Ireland to ensure financial stability and investor and consumer protection.
Zodia Markets join a growing number of firms operating in the regulated digital asset space in Ireland.
Along with the IDA, we want to continue to attract the best business, the compliant business, the strong risk management business to Ireland. This is because we want the businesses to emerge that will grow, expand and help provide a sustainable future as part of our broader successful international financial services industry which has been built up over the last thirty years."
Michael Walsh, CEO of Zodia Markets Ireland and Head of Distribution, said:
"VASP registration is an exciting development for Zodia Markets, and we're delighted to be part of the burgeoning Irish digital assets ecosystem. The registration will act as a launchpad for the business to enter the EU, a market where we see significant opportunity and demand for our offering, and it paves the way for future MiCA authorisation when the regulations are implemented. We believe our VASP registration is further testament to the highest standards of compliance, security and risk procedures that run throughout the business, and which make us a trusted partner for our clients."
Maeve McConnon, Department Manager, International Financial Services, IDA Ireland, said:
''Zodia Markets' decision to secure registration as a Virtual Asset Service Provider (VASP) is a significant development in a growing sub-sector of the international financial services industry.
This investment will act as a strong reference case for digital asset capability in Ireland. We are grateful for Zodia's commitment to Ireland and wish the team every success here.''