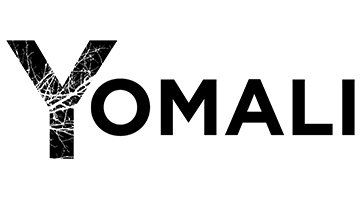 Dublin, 27th October 2021: Yomali Group, an industry leader in several niche SaaS (Software as a Service) markets, has today announced plans to hire 40 new people in Ireland over the next 3 years.
As Ireland is set to become the company's headquarters, Yomali, whose motto is helping its clients Sell More Online, plans to house software development, BPO/customer support, HR and a portion of its accounting staff in Ireland.
Yomali Labs Limited was incorporated in Ireland in 2019 and established its headquarters in Dublin in early 2020.
Yomali Group is structured differently than most businesses, operating on a fully distributed business basis employing over 170 full-time team members from 9 countries. Post-Covid, the company believes its long established business model will become the new norm. The company's team is currently distributed across Ireland, the UK, Romania, US and the Philippines.
The company focuses on 4 key areas, each operating as a standalone division, with its own management team and distributed team:
1) Driving traffic, via MaxWeb - Yomali's affiliate sales and marketing network
2) Outsourced customer support and shopping cart abandonment, via HelpGrid - Yomali's BPO
3) Online Payment Processing, via GetPayment - Yomali's payments division
4) CRM and Shopping carts, via ClickCRM - Yomali's Customer Data Platform.
Commenting on the announcement, Tánaiste & Minister for Enterprise Trade & Employment, Leo Varadkar, said: "I'm really happy Yomali has chosen Ireland as the location for its new HQ, which will see the creation of 40 new highly skilled jobs over the next three years. Yomali can look forward to accessing a rich pool of talent to fill these roles. I wish the team the very best with this new chapter and I hope they continue to build on their excellent relationship with Ireland in the period ahead.

Andrew Thornber, Yomali Group CFO, said: "We are delighted to commit to Ireland and have received huge help and encouragement from IDA Ireland. We see our Irish operation placing us at the vanguard of our industry with top class technology and services.
Yomali offers our people the best of both worlds: a business with strong financials, no outside investors calling the shots and a startup-like agile environment, where people are empowered to apply common-sense and do whatever it takes. We are big proponents of idea-meritocracy, where the best ideas win, regardless of rank or title."
IDA Ireland CEO Martin Shanahan said: "This announcement by Yomali Group of 40 new hires for their operations in Ireland is very welcome. It underscores Ireland as an emerging hub for leading software companies looking to establish a foothold in the EU market, namely due to the scope of talent available in that sector. I wish Yomali continued success with their operations here."
Yomali is actively seeking to hire for the following roles as it looks to develop and enhance its customer service offering in the USA, EU and the UK: DevOps, Senior Back-End and Front-end developers, BPO specialists, Account managers, HR managers, Phone Sales agents and Customer support call-centre agents.