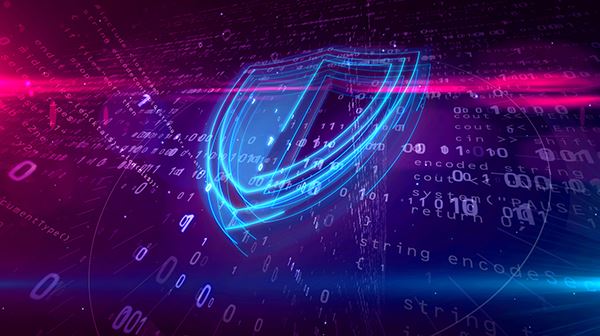 By Donal Travers, Head of Technology Group, IDA Ireland
Donal Travers - LinkedIn

In Skyfall, the 2012 film in the James Bond series, our erstwhile hero comes back from the 'dead' to fight the fictional cyber villain, Raoul Silva, who manages to interfere with satellite signals, attack the London underground, tamper with elections and destabilise the stock market.

With the world around us becoming increasingly digitally enabled, the risk of criminality that destabilises or interferes with technology that we interact with in our daily lives is moving from the realm of fantasy to reality.

With most analysts and security experts now advising enterprises that it's not a matter of if you will be the victim of a cyber-attack but when, the importance of being prepared and ready for such an event becomes paramount.

This is challenging however when there is a global shortage of experienced people to fill cyber security roles.

Just last year, Gartner's CIO Agenda Survey, gathered from 3,160 Chief Information Officers in 98 countries, found that despite 95 percent of those CIOs anticipating an attack in the next three years, only 65 percent of those companies had a cyber security expert.

Gartner noted that many cyber criminals not only operate in ways that organisations struggle to anticipate, but also demonstrate a readiness to adapt to changing environments.

Depending on which survey you read, the number of vacancies in cyber security is predicted to rise to anything from 1.5 million to 3.5 million by 2021.

Therefore, it's not surprising that Ireland has seen its share of growth in demand for these skills.
Cyber security is a challenge for companies across all business verticals; however the world of enterprise technology can help to build solutions that will help their end-customers stay ahead of the worst of the threats.

Ireland has been building a strong cyber security ecosystem, comprising a growing presence of overseas and Irish companies, strong academic commitment and supportive government organisations.

Enterprise growth.
With support from IDA, Ireland has emerged as a leading global destination for some of the world's top Cyber Security companies that want to build strategic international activities here, such as core product development, international headquarters and administration, or EMEA sales and marketing.

For companies too, that are looking for domain specific expertise, suitably qualified and experienced people in the cyber security field, Ireland has become one of the locations that is automatically shortlisted for consideration.

The early presence of three world-leading cyber security vendors in McAfee, Trend Micro, and Symantec has since been augmented by the arrival of several more recently established companies such as FireEye, Sophos, eSentire, Forcepoint and Malwarebytes.

These companies have chosen to locate in Ireland because of the availability of talent and have decided to build multi-functional teams here to grow and support their businesses.

This is augmented by the presence of smart Irish companies in this space, such as managed services companies Ward Solutions and Smarttech.

In addition, many multinational companies from other business sectors have built teams with cyber security domain experience here such as Microsoft, Zurich, Johnson Controls and HPE.

Ireland has been a location for some of the world's leading companies to come to when looking to partner with or acquire smart cyber security start-ups.

In 2015, Chicago based TransUnion stepped in to buy one of Ireland's best-known start-ups - Cork based Trustev, while Boston-based Rapid7, a vulnerability management software company, has bought two companies in Ireland, UCD spin-out Logentries, and more recently, Galway based Netfort.

Education and Research
The third level education sector is also gearing up for greater demand for cyber security skills. While UCD offers its Masters course in Forensic Computing and Cybercrime investigation – its Centre for Cybercrime is internationally recognised – others have also stood up new courses.

Undergrad and Masters programmes aimed squarely at the need for more cyber security qualified specialists have been created at Cork Institute of Technology, UCC, Blanchardstown, Carlow, Waterford and Letterkenny Institutes of Technology and others.

This is augmented by cyber domain specific research in our major universities and institutes of technology, many of which are supported by Science Foundation Ireland.

One of these funded centres is Enable, which is a collaboration between researchers in several of Ireland's third level colleges and industry.

Part of its research is focused on how to build greater security and data privacy into everyday IoT applications.
Cyber Ireland
One of the pleasing elements of the development of Ireland's Cyber Security ecosystem is its regional spread.

This regional spread was illustrated earlier this year when CyberIreland was established.

Hosted by Cork Institute of Technology with the support of IDA, CyberIreland puts the formal cloak of a cluster around a rapidly growing business sector.

After a series of round tables hosted by IDA and CIT, the most common call was for the setting up of a formal network or cluster, leading ultimately to the formation of CyberIreland.

The cluster brings together the 'triple-helix' of business, academia and government, working together on a number of focused objectives.

CyberIreland will be focused on helping to address the global skills gap, leading to a sustainable generation of a critical mass of information security professionals, and helping to foster a greater level of innovation between industry and academia.

The other benefits of CyberIreland is simply the ability to brand Ireland as an information security destination, to increase the sector's international competitiveness and finally, to foster greater cross industry collaboration.

Already over 100 companies and organisations from across Ireland have joined the cluster in just the first 5 months.

One of those agencies that is helping to address the global skills gap here in Ireland is Skillnet, Ireland's national agency for the promotion and facilitation of workforce learning in Ireland.

In October 2018, Skillnet launched its Cybersecurity Skills Initiative (CSI), with the aim of growing awareness and developing the preparedness for companies in cyber security through the provision of training programmes.

The initiative is a great way for individuals with an interest or aptitude in Cybersecurity to upskill and cross skill themselves into in cybersecurity generalists and specialists, and for enterprise to take advantage of a state supported scaled skills programme.

James Bond may have been able to single-handedly dispatch cyber security villain Raoul Silva in 'Skyfall' but in the real world of increased digitisation and cyber security threats, preparedness is key.
Ireland is to the fore in creating the strong cyber security ecosystem that is not just desirable, but vital.

This article is from the Irish Examiner - September 17th 2019

https://www.irishexaminer.com/breakingnews/business/why-the-worlds-leading-internet-security-companies-are-coming-to-ireland-950685.html