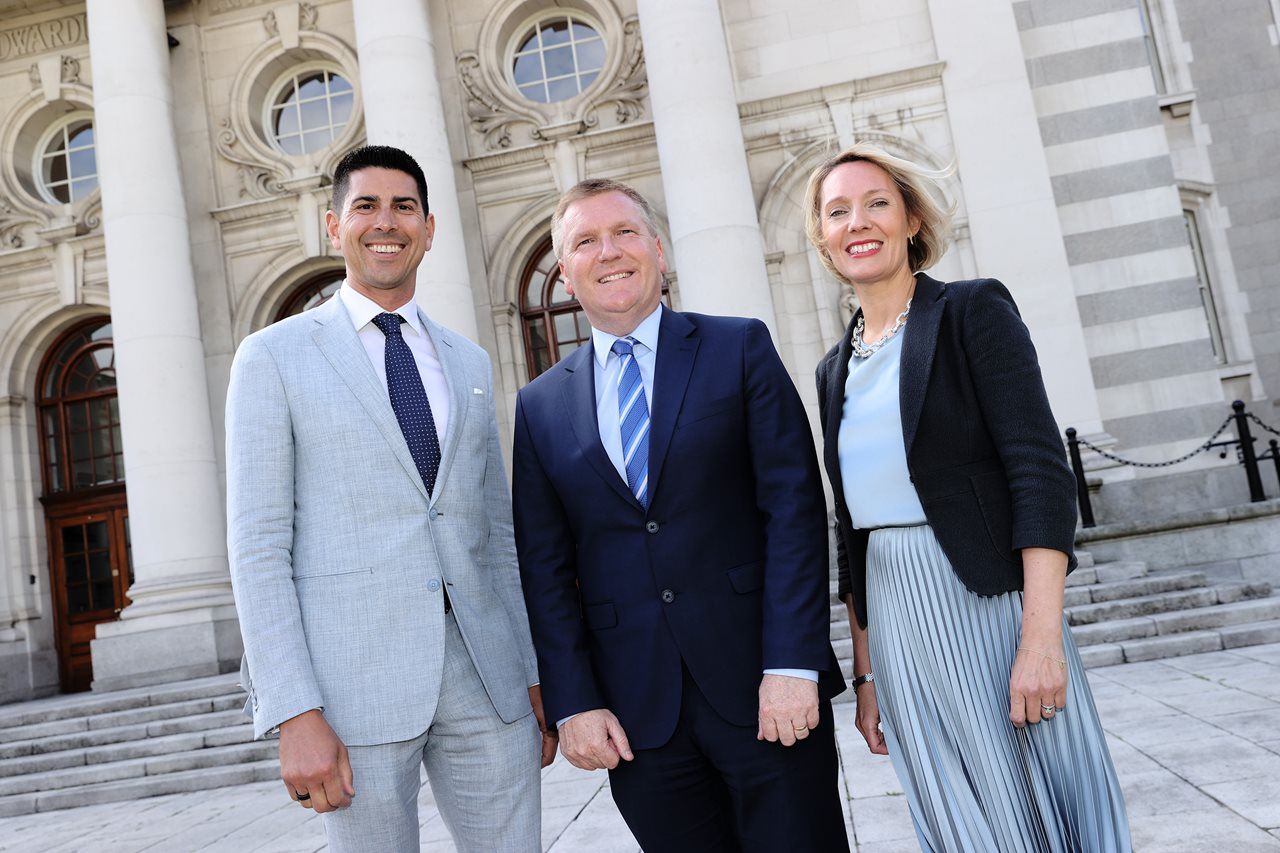 June 16, 2022 – VMware is extending its presence in Dublin with a commitment to recruit 205 new technologists by 2025. To drive further global innovation around its multi-cloud platform and the way businesses consume cloud services, VMware will draw on Ireland's highly skilled workforce, including engineers, project managers and graduate-level developers, and has appointed Andrei Grigoriev, Vice President of Engineering to lead the team in Ireland.
The investment is supported by the Irish Government through IDA Ireland.
This expansion extends the presence of VMware's Office of the CTO, which is dedicated to exploring, inspiring, researching, and innovating technologies that impact the future, in Ireland. The new hires will focus on driving innovation to forge the multi-cloud platform of the future and contribute to the delivery of new cloud services.

VMware's multi-cloud platform with Cross-Cloud services is an integrated portfolio of SaaS solutions to help organisations build, run, manage, and secure all of their applications across any cloud.
The extended team builds on VMware's established presence in Ireland, which is already the third largest location for VMware globally with more than 1,000 employees. The firm opened its first Irish office in Cork in 2005.
Europe remains a key region for VMware and expanding its engineering closer to customers and talent is essential to achieving the business's vision of becoming the global multi-cloud leader and employer of choice.
Andrei Grigoriev, the new VP of Engineering, will play a critical role providing technical leadership for creating a world-class engineering team that drives multi-cloud services and helping bolster the region's software engineering expertise. Grigoriev brings over two decades of experience in software development, product management and organisational leadership. His proven track record building complex distributed systems and leading engineering teams to deliver large-scale enterprise systems software, will be pivotal in spearheading Ireland's SaaS and multi-cloud adoption.
"Ireland is an important geography for VMware and our commitment to recruit more than 200 talented technologists in Dublin to bolster our multi-cloud innovation is testament to the exceptional talent pool Ireland provides. It is with Andrei's engineering leadership that we will build and foster a team that develops world-class multi-cloud services that organisations can easily consume and embrace to accelerate their digital ambitions," said Kit Colbert, Senior Vice President and Chief Technology Officer, VMware.
While the team will have a hub in Dublin, the new VMware employees will have the opportunity to exercise anywhere working, which the business believes maximises productivity, morale, performance and team cohesion. By offering the opportunity to work remotely, VMware hopes to attract leading talent across Ireland.
Welcoming the investment Tánaiste and Minister for Enterprise, Trade and Employment Leo Varadkar said "This is excellent news. VMware's decision to expand is an incredible achievement and a great boost to our efforts to reach historic employment levels in this country. Over 200 new jobs will be created by 2025, and I'm particularly pleased to see VMware offering the option to work remotely. Remote and flexible working is something I'm passionate about and want to see a lot more of. Congratulations to the team and the 1,000 strong staff in VMware's Cork office who I've no doubt were pivotal in making this happen. I wish you all the very best of luck."
Minister for Public Expenditure and Reform Michael McGrath said "This is a very positive announcement from VMware, a company that already has a hugely significant presence in Ireland. The creation of over 200 highly skilled roles is clear demonstration of the confidence that VMware has in Ireland as an international destination of choice for major investment by firms in the technology sector. As a Government we are committed to ensuring we have both the supply of graduate talent and other key infrastructure supports to further underpin this vital sector of the economy. VMware's products and services are part of a global transformation of how we live and work, creating new and exciting interconnections for businesses and firms across the world and I wish them continued success in their Irish and international operations."
Commenting on the news, Martin Shanahan, CEO, IDA Ireland said "By establishing this new engineering hub, enterprise tech leader VMware is adding a new strategic R&D mandate to Ireland. This demonstrates the company's confidence both in our local talent and in Ireland's ability to deliver next-generation, core technology for VMware. This investment by VMware is very welcome, and IDA Ireland offers its ongoing support to the team."
About VMware
VMware software powers the world's complex digital infrastructure. The company's cloud, app modernisation, networking, security, and digital workspace offerings help customers deliver any application on any cloud across any device. Headquartered in Palo Alto, California, VMware is committed to being a force for good, from its breakthrough technology innovations to its global impact. For more information, please visit https://www.vmware.com/company.html.