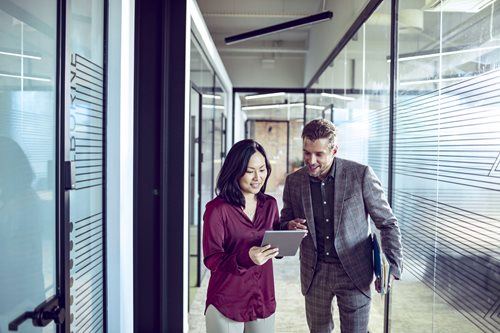 Global Provider of B2B Distribution, Logistics and Supply Chain Solutions Will Establish Digital Center of Excellence in Dublin
Ireland Operation plans to Employ Nearly 80 Professionals
Wesco International (NYSE: WCC), a U.S.-based global provider of business-to-business distribution, logistics and supply chain solutions, announced today that it will expand its operations in Ireland to include a new Digital Center of Excellence to be located in Dublin. Wesco Digital Solutions (Ireland) Ltd. (WDS Ireland) will serve as a development center for new cloud-based digital systems and solutions as part of the company's overall digital transformation strategy. Wesco is supported by the Irish Government through IDA Ireland.
WDS Ireland began operating this month, initially creating approximately 30 new management, technology, engineering, and administrative positions to be filled primarily by local hires. Wesco expects employment at WDS Ireland to total nearly 80 positions in the coming years. WDS Ireland will occupy approximately 5,000 square feet on the third floor at College Park House, South Frederick Street, in Dublin.
Minister for Enterprise, Trade and Employment, Simon Coveney TD said:
"I'm really pleased to welcome Wesco to Ireland as part of their expansion. Wesco is a global provider of distribution, logistics and supply chain solutions, and the new Digital Center of Excellence will focus on advancements in cloud-based digital technology. The facility will also create up to 80 skilled jobs across a number of areas including technology, engineering and administration. This news is very welcome and a great boost for the city. I wish the team at Wesco the very best of luck with this exciting new chapter in Ireland."
Chairman, President and Chief Executive Officer of Wesco, John Engel said:
"In every industry we serve, we are helping our customers optimize their supply chains, gain efficiencies, and improve safety with our industry-leading portfolio of products, services and solutions. Looking ahead, we expect WDS Ireland will be a catalyst to further leverage technology to transform and enhance the value we deliver to customers globally. We are excited to hire talented software development, engineering and data analytics professionals in Ireland who will have a unique opportunity to help accelerate the digitalization of our business."
Mr. Engel continued, "We are grateful for the counsel, support, local expertise and resources IDA Ireland has provided to us to help stand up this new operation. We are impressed with the investments being made here to build a thriving community for advanced technology jobs in the region."
CEO of IDA Ireland, Michael Lohan said:
''I am delighted that Wesco has chosen Dublin for its Digital Centre of Excellence and will employ up to 80 people here. It is a testament to the talent that Ireland can offer companies in the area of cloud development and helps us to remain at the forefront of digital advancement. I wish Wesco every success here.''
For more information about job opportunities, visit
Careers on Wesco.com