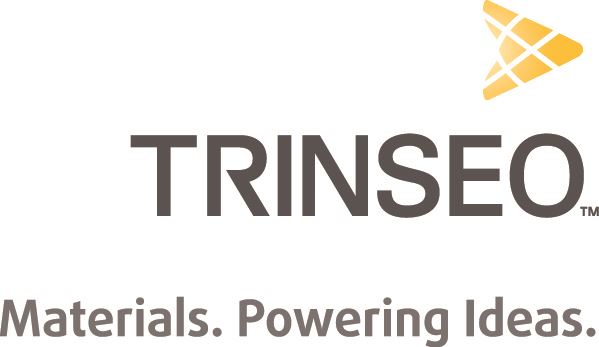 DUBLIN, IRELAND – Oct 7th, 2021: Trinseo (NYSE: TSE), a global materials solutions provider and manufacturer of plastics and latex binders with a strong focus on sustainability and supporting a circular economy, announced today details of plans to establish its new Global Business Services function in Dublin city centre, with a recruitment initiative to fill 130 jobs over the next six months.
Taking up residence across two floors at 76 Sir John Rogerson's Quay in the city's Docklands, Trinseo will open the doors to its new Ireland location in the Spring of 2022.
With global administrative headquarters located in Berwyn, Pennsylvania, and global operating headquarters in Horgen, Switzerland, the company was established in 2010 and currently employs approximately 3,800 staff and has 26 manufacturing sites worldwide.
Over the last decade, Trinseo has grown to become a leading global specialty materials solutions provider and manufacturer of plastics, latex binders and engineered materials with a focus on delivering innovative, sustainable and value-creating products intrinsic to daily life.
From providing solutions that enable customers to solve their most complex material challenges – whether they are developing cars that weigh less and use less fuel or enabling manufacturers to create more sustainable products, such as consumer electronics with post-consumer recycled content – Trinseo is at the forefront of pioneering innovative, sustainable, specialty materials solutions.
Commenting on the move, Frank Bozich, Trinseo President & CEO, said:
"Ireland has become one of the leading locations for global business services and is home to some of the world's top companies. The decision to locate our Global Business Services centre in Dublin's Docklands represents a strategic move to take advantage of the opportunities afforded by a strong and diverse talent pool, a growing economy and continued global investment.
While other cities were considered, Dublin came out on top. As a gateway destination to Europe, it's a prime position to establish and grow our dedicated Global Business Services team. We're proud to become part of a rich eco-system of high calibre, high-growth companies in a dynamic and vibrant city business hub which includes big names such as Google, Facebook, HSBC and Capita.
Trinseo's move to establish a significant base in Ireland is a huge step forward in our ambitions to transform into a higher growth, higher margin and less cyclical specialty materials and sustainable solutions provider to better serve our customers worldwide."
Tánaiste and Minister for Enterprise, Trade and Employment, Leo Varadkar TD, said:
"I'm pleased to see Trinseo announce plans to create 130 highly skilled jobs with the establishment of this new Global Business Services Hub in Dublin. Ireland is considered a location of choice for the delivery of Global Business Services and Trinseo will join many of the world's leading companies who have based themselves here.
I'm particularly happy to see the company is focusing on sustainability and the circular economy with this expansion. Ireland is now one of the most ambitious countries in the world on climate and it is crucial that we make the most of our resources and move away from single use. The company will find a rich talent pool in Dublin which will help grow their operations. I wish the team every success with their expansion plans."
Welcoming the announcement Martin Shanahan, CEO, IDA Ireland said:
"In an ever-changing world, accelerated by digital disruption, Ireland's business environment and deep talent pool continues to attract Global Business Services (GBS) investments from the world's leading companies. I wish Trinseo every success with its new Irish operations."
Katharina v. Waldenfels, Investment Manager at AM alpha welcomed Trinseo to its new Dublin base:
"We are very pleased to welcome our new multinational tenant Trinseo to the newly developed office building, 76 Sir John Rogerson's Quay. Trinseo's decision to locate its European headquarters in one of the most attractive waterfront properties in the South Docklands confirms AM alpha's successful strategy to invest in prime central locations and buildings with high-quality standards. We are seeing increased demand for high profile, sustainable office accommodation in the Dublin market, and we expect it to remain strong over the coming years."
Leading the Dublin team is Director of Global Business Services, Ildiko By, who brings 20 years of international experience in global accounting and operations, financial, planning & analysis (FP&A) and project management. Formerly Site Lead-Managing Director of Business Services – Operating Model European Program Lead, Ildiko is an esteemed global business transformation leader.
In her new role as Site Leader for Trinseo's Dublin base, Ildiko will lead and develop a high-performance organisation focused on delivery of quality services, reporting to Bernard M. Skeete, Vice President, Global Controller and Principal Accounting Officer, Trinseo.
Speaking ahead of the new office opening, Ildiko By said:
"Our people are at the centre of our success and right now we're focused on building a stellar team of great people that share in our vision for the future, culture and values.
We're heavily invested in environmental and social responsibility and we are thrilled that we have just established a Sustainability organisation within Trinseo. We're also deeply committed to embedding ourselves within the local community here in Dublin, establishing new partnerships and contributing to the city's wider development.
Most of all, Trinseo is a great place to work and we're proud of our culture and our people-centric approach. We take time to have fun and we enjoy what we do. We're excited to embark on this new chapter."
Trinseo's Dublin office will become home to a cross-functional mix of new staff members over the coming months after a major recruitment drive to fill roles available across many facets of IT, finance, procurement and cash collections.

The new roles come with attractive salaries and an industry-leading benefits package including annual leave and wellness days, dedicated training and development allowance, hybrid working, paid volunteering days and a site philanthropic donation to a charity of its choice in the Dublin community.
Geraldine Lynch, Trinseo Global Business Services HR Site Leader said:
"As we prepare to open the doors to our Dublin office, I'm delighted to confirm a significant recruitment drive to fill approximately 130 positions across multiple functions. We're excited and energised by the talent in Dublin and surrounding areas and we're looking forward to putting together a diverse team to lead our Global Business Services division.

With more than 3,800 employees worldwide, we are focused on ensuring that all of our team members feel empowered and supported on a path to success from their very first day which we deliver through our award-winning PowerUp! programme. We're proud that when people join us, they stay. We're focused on building on this momentum to cement Trinseo as a remarkable place to work.
We're committed to Dublin and to growing our staff with us to reap the benefits of a long and rewarding career with a global company at the fore of its industry."
For more information on the roles available, or to apply, visit www.brightwater.ie.
John Shannon, Associate Director, Cushman & Wakefield (Trinseo Broker) said:
"Cushman and Wakefield were delighted to have represented Trinseo in this transaction. Trinseo's decision to locate in Dublin is a huge vote of confidence in the available local talent and shows that as we emerge from COVID, Dublin remains an attractive location for foreign direct investment.
This transaction also demonstrates that the office is still an important place for employees to collaborate face to face and to promote teaming to enhance the effectiveness of a flexible working environment."