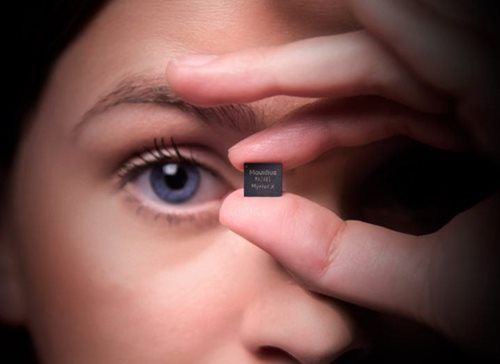 Tech devised, designed and developed in Ireland by Intel-owned Movidius is playing a key role in the future of AI.
Microsoft last month unveiled a new AI platform called Windows ML for developers to create apps on Windows 10 to enable pre-trained machine learning (ML) models in apps.
Windows ML efficiently uses hardware for any given AI workload and intelligently distributes work across multiple hardware types, now including Intel vision processing units (VPUs).
At the heart of this are VPUs developed by Movidius, the Irish tech company that Intel acquired in September 2016 for an undisclosed sum.
Dublin-headquartered Movidius was established 12 years ago by David Moloney and Sean Mitchell to bring deep-learning capabilities and machine intelligence to devices ranging from smartphones to today's drones and VR headsets.
The Intel Movidius Myriad X VPU is the industry's first system-on-chip shipping with a dedicated neural compute engine for hardware acceleration of deep-learning inference at the edge.
This third-generation VPU from Intel is specifically designed to run deep neural networks at high speed and low power to offload specific AI tasks from burdening other hardware.
By implementing support for Intel's VPU in Windows ML, Microsoft is providing independent software vendors the option of a dedicated deep-learning inference solution, freeing up traditional hardware for other workloads, or reducing the overall system power consumption without requiring custom code.
The Windows ML and Intel VPU combination has the potential to enable more intelligent client applications and core OS features, such as personal assistants, enhanced biometric security, smart music, and photo search and recognition.
"Intel Movidius VPU technology will deliver increasingly sophisticated AI experiences for the hundreds of millions of Microsoft users worldwide," said Remi El-Ouazzane, Intel vice-president and general manager of Intel Movidius.
"This is just the latest example of how Intel is accelerating the promise of bringing AI from the data centre to edge devices through our high-performance, low-power vision processor technology."
John Kennedy
This article originally appeared on www.siliconrepublic.com and can be found at:
https://www.siliconrepublic.com/machines/movidius-windows-ml-10-intel-vpu