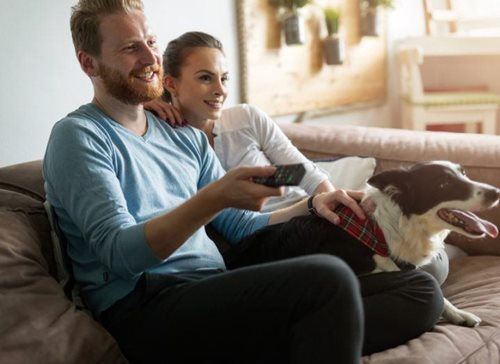 According to PwC's latest Global Entertainment and Media Outlook 2017-2021, the Irish media and entertainment industry is set to grow 3.3pc annually (compound annual growth rate) up to 2021. This growth is equivalent to revenues of €4.8bn for the industry by 2021.
It is marginally lower than last year's prediction of 3.8pc growth projection. Significant increases in online advertising and wider access to the internet are the primary sources for this positive outlook from PwC.
Irish media and entertainment set for continued growth
The growth projection incorporates all Irish media and entertainment industry sectors, including: internet and out-of-home advertising, internet access, TV subs and licences, radio, video games, filmed entertainment, and newspaper, book and magazine publishing.
The Irish market lags in comparison to the global compound annual growth rate of 4.2pc in the period, and this is largely down to the expected contraction in the Irish newspaper publishing sector partially offsetting the growth that increased internet access brings.
Amy Ball, partner at PwC Ireland entertainment and media practice, said that the 3.3pc annual growth presents "significant opportunities" for Irish entertainment and media.
She added: "This growth is primarily driven by growth over the period in internet access (33pc), internet advertising (63pc) and video games (32pc).
"In particular, the rise of mobile internet advertising, tracking at 13pc annually, will represent 40pc of all internet advertising spend in Ireland by 2021.
"We see traditional newspaper publishing continuing to lose ground with a decline of 5pc annually over the period."
Digital revenue in Ireland's entertainment and media industries is set to account for 48pc of total spend in the country come 2021, and will outpace non-digital by 2023.
On a global scale, internet advertising now generates more revenue than television advertising, and mobile internet advertising has played a major role here. Consumers are likely to be digital-first in terms of how they encounter campaigns.
How digital transformation is changing business
Ball explained that digital transformation is at the heart of how media and entertainment companies are now conducting their business.
She noted that the traditional media firms would continue to battle against tech giants such as Apple and Amazon and streaming companies such as Netflix.
Previously, companies had been accustomed to competing and creating differentiation across two dimensions: content and distribution. Now, Ball said, firms must look at user experience as the vital third element to "thrive in a market that is increasingly competitive and dependent on personal recommendations".
The largest revenue stream in Irish media and entertainment is still internet access, growing 33pc to €1.3bn by 2021.
Mobile internet penetration will rise from 69pc to 81pc by 2021, and mobile internet revenues will account for 63pc of total internet access revenues.
The Government's National Broadband Plan aims to have 100pc of the country's premises equipped with at least 30Mbps by 2020.
Print in decline
In terms of print media, total Irish newspaper revenue is predicted to fall from €571m in 2016 to €441m in 2021, a decline of approximately 5pc annually. According to PwC, print circulation looks set to halve in the next decade. Irish papers are facing a challenge as they have some of the smallest digital advertising revenues in western Europe, but there are still significant opportunities over the long term.
Ball concluded: "The steady march of digital technology has ushered in a more direct-to-consumer environment characterised by greater choice and user control.
"Amid an ever greater supply of media, businesses that are consumer-centric will find themselves with audiences that are more engaged, more loyal and spend more per capita.
"To thrive in the experience-driven marketplace characterised by our latest outlook, companies need to attract and harness the economic, social and emotional power of their consumers."
Ellen Tannam
This article originally appeared on www.siliconrepublic.com and can be found at:
https://www.siliconrepublic.com/companies/irish-media-pwc-report