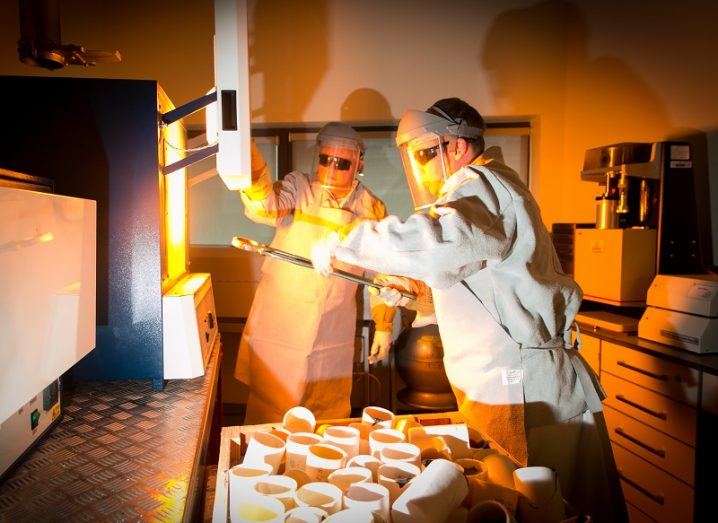 Like the child putting their finger in the dyke, it can sometimes feel like a losing battle to prevent the spread of harmful superbugs, particularly as we struggle to create enough antibiotic candidates to keep up with their evolutionary resistance.
But now, Science Foundation Ireland (SFI) has announced a €280,000 partnership with start-up Kastus aimed at specifically stopping these superbugs in their tracks.
The collaboration will involve specialised research work on the further development of antimicrobial coatings, which have already been commercialised by Kastus.
To help it do this, the Advanced Materials and BioEngineering Research (AMBER) centre based in Trinity College Dublin will send two of its researchers – Dr Aran Rafferty and Dr Ehsan Rezvani – to Kastus under the SFI Industry Fellowship Programme.
Kastus' chemical solution was developed by scientists after more than a decade of research.
It can be used to protect a range of high-touch everyday surfaces – including ceramic and glass tiles, smartphones, glass, door handles, and metals – from harmful bacteria and microorganisms, such as MRSA and E coli.
Just needs UV light
Last year, Kastus achieved a number of major milestones, including receiving an investment worth €1.5m and making headlines for its technology that can make antimicrobial coatings for smartphones.
This made it the first to be factory-applied on everyday hard surfaces without using toxic by-products whereas other solutions needed UV light or biocide chemical leaching to be activated. Rather, Kastus' solution is activated by indoor light and environmental moisture.
"World-class research is extremely important to Kastus and, with two highly-qualified and respected researchers joining the Kastus team, this can only propel the company even further," said Dr James Kennedy, director of innovation and operations at Kastus.
Colm Gorey
This article originally appeared on www.siliconrepublic.com and can be found at:
https://www.siliconrepublic.com/innovation/sfi-kastus-superbugs