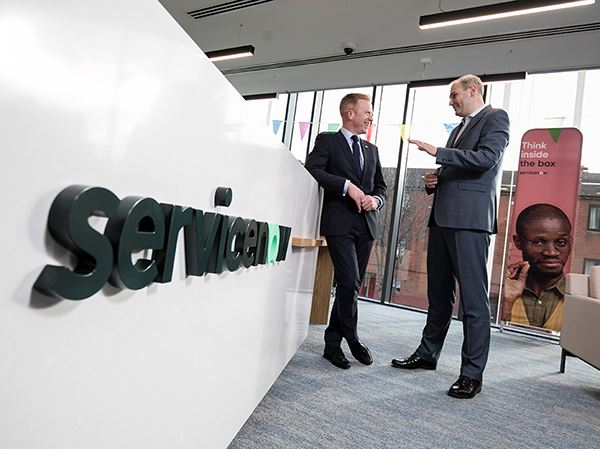 Global digital workflow platform provider increases investment and creates new jobs in Ireland
Dublin, Ireland – March 6th, 2019 — ServiceNow has today opened a new larger Dublin-based office, confirming its long-term commitment to Ireland.

ServiceNow's expanded Irish presence will include new roles within legal, engineering, internationalisation, marketing, and other functions to help accelerate further business growth for the global organisation. The extended team will also expand ServiceNow's existing Irish customer base and bring further centralised services to Irish customers.

Philip Van Der Wilt, SVP, General Manager EMEA commented: "Our global business is growing rapidly and we see huge potential to drive further growth through our expansion in Ireland. Not only will it extend our ability to deliver world class service to our customers locally and across EMEA, the pool of talent in Ireland is extremely attractive."

Mark Cockerill, Vice President, Legal said: "You only have to look around the Docklands to see how Ireland is becoming a real global destination of choice for the best tech talent. Tapping into that momentum and dynamism is crucial to our global strategy. We absolutely want to be part of the fabric of the Dublin tech scene and help Irish organisations evolve by supporting them on their digital transformation journeys."

Donal Travers, Head of Technology at IDA Ireland said "Dublin, as an established technology hub within Europe, is a very attractive location for international software companies to set up parts of their business. I want to wish ServiceNow continued success as they expand in Dublin to serve their growing customer base across EMEA."

If you're interested in joining the ServiceNow team in Ireland please find current opportunities here.