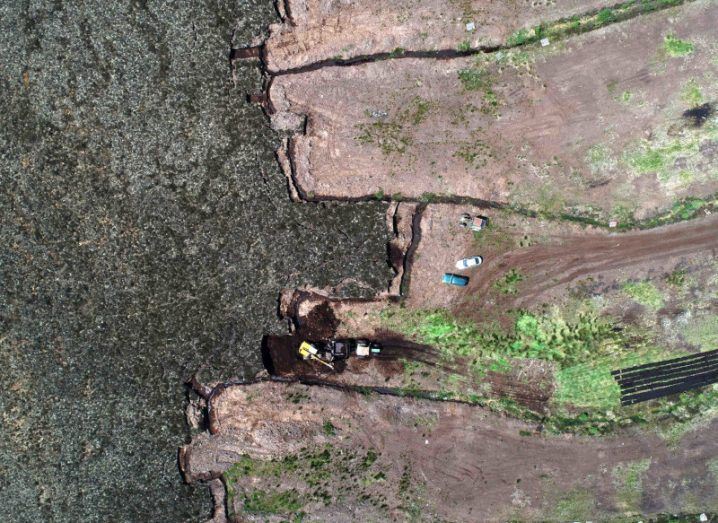 A new research project is exploring how AI can monitor Irish peatlands and boost biodiversity through targeted restoration.
The concept project – called AI2Peat – plans to use multiple data sources to monitor remote peatlands and estimate the carbon storage of individual habitats. The project is led by CeADAR, Ireland's research centre for applied AI.
Peatlands cover roughly 17pc of Ireland's land surface and store vast amounts of carbon in their soil and aquatic plant life. They're also a source of biodiversity and protect nearby urban areas from flooding.
But these peatlands have been drained for decades for the purposes of farming, planting forests and as a source of fuel.
The €200,000 project proposes using AI to monitor deteriorating peatlands, while using data gathered by drones, satellites and citizen scientists to develop an all-island map.
This map will be used to identify peatland areas of high conservation value and those under threat from erosion, exploitation and the climate crisis.
Other participants of the collaborative project include the National Parks and Wildlife service and iCrag, the Science Foundation Ireland Research Centre in Applied Geosciences. The project is being led by CeADAR applied research director Dr Oisín Boydell and iCRAG funded investigator Dr Eoghan Holohan.
Boydell said the AI2Peat project aims to "influence policy around environmental protection, biodiversity and climate change" and assist organisations that are struggling to protect peatlands.
"A lot of data has been collected from drone surveys, satellites, earth observation and on-the-ground measurements supported by citizen scientists," Boydell said. "Artificial intelligence technology can give us insights into the complex dynamics that are degrading our peatlands and represents an exciting new solution to the preservation of the environment for humans and animals alike."
AI2Peat is one of 26 teams taking part in the
€65m National Challenge Fund competition
, that challenges academics to find solutions to major environmental and societal issues. The project is in its six-month concept phase in which projects receive €50,000 to explore the problem.
This is to be followed by a seed phase in which teams will receive €150,000 to engage experts, local stakeholders and communities on the ground to gauge the applicability of their proposed solutions.
The final stage will see 10 teams receive €500,000 to develop their projects further, with the winning project receiving further funding of €1m.
Last November, semi-state body Bord na Móna confirmed it is using digital mapping software provided by Esri Ireland
to restore 33,000 hectares of peatlands
.
Leigh Mc Gowran
This article originally appeared on
www.siliconrepublic.com
and can be found
here