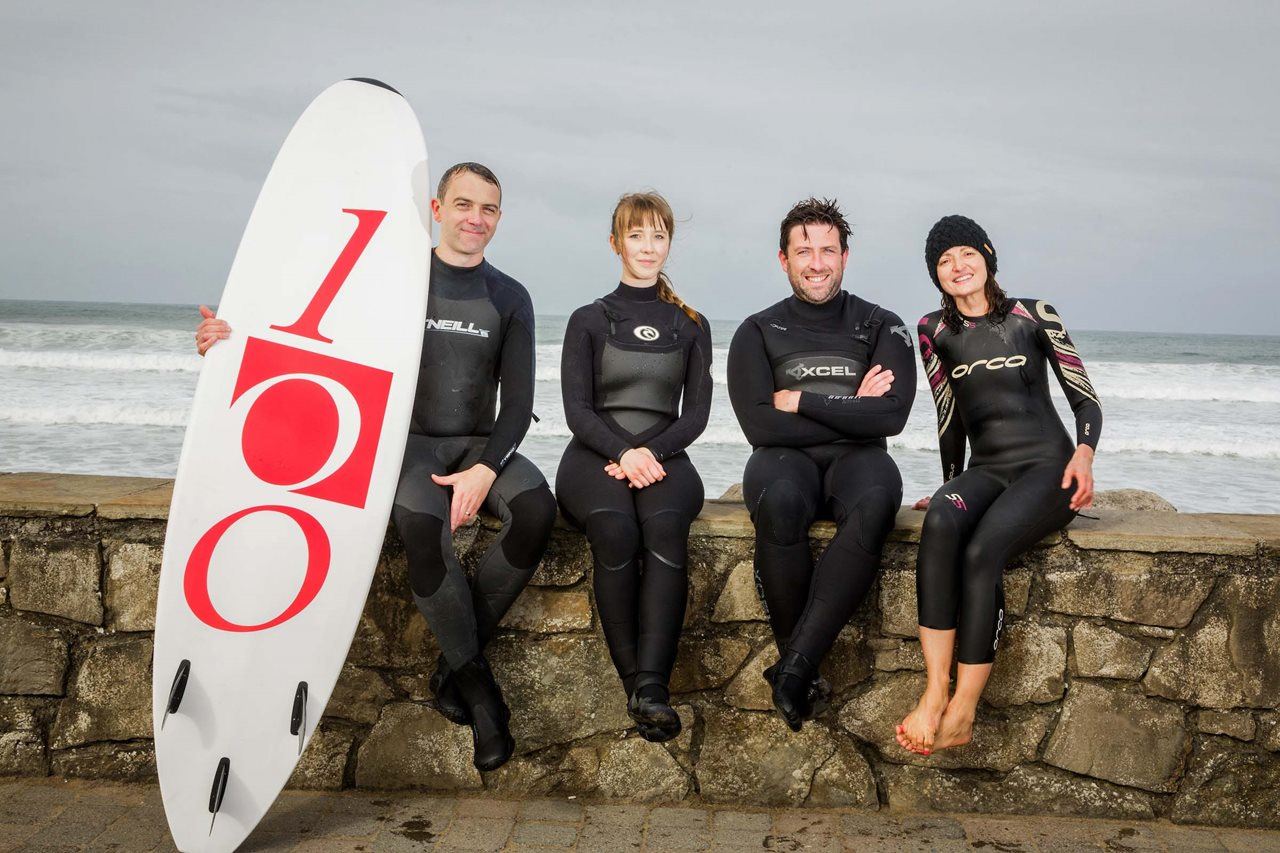 Positions across e-commerce, machine learning, and blockchain

Work/life balance from living on the Wild Atlantic Way

IDA welcome growth announcement

SALT LAKE CITY – Oct. 11, 2018 – E-commerce and technology leader Overstock.com, Inc. announces plans to expand its European base in Sligo, Ireland, creating 100 new research and development roles and more than tripling the office's current headcount.

The new full-time positions will include junior and senior roles in areas such as software development and testing, machine learning, and data analytics.

Overstock, which was founded in 1999 and is headquartered in Utah, features a $2 billion online retail shopping website, as well as a wholly-owned blockchain accelerator subsidiary, Medici Ventures. The company has pioneered the development of disruptive technologies across several disciplines including e-commerce, machine learning, augmented reality, and blockchain.

Commenting, Overstock founder and CEO Dr. Patrick M. Byrne said, "Overstock has been at the forefront of developing technology to make our customers' lives easier, and our Sligo tech teams have been crucial to that effort over the past five years. I'm excited to soon welcome so many more talented technologists from Ireland to the Overstock family."

Welcoming the new expansion by Overstock, the Minister for Business, Enterprise and Innovation, Heather Humphreys TD said, "I am delighted to see the expansion of Overstock and the creation of 100 highly skilled R&D jobs. It has been a tremendous year for Sligo in terms of enterprise development and this announcement reiterates the Government's commitment under the Regional Action Plans for Jobs to ensure we have the right conditions in place to encourage the creation of quality jobs in the regions."

CEO, IDA Ireland Martin Shanahan welcomed the announcement saying, "IDA is committed to winning investments for regional locations across Ireland and the North West Border Region is a key area of focus for us. It is great to see such an ambitious high-growth company like Overstock expanding their operations in Sligo. This significant expansion clearly illustrates the confidence Overstock has in the region's talented workforce to drive the company's international growth. This announcement comes on the back of a number of positive FDI investments for Sligo in recent months. I wish Overstock every success with its operations here and assure them of IDA Ireland's continued support."

Overstock established its Sligo office in 2013, and the facility currently employs 40 technologists. The location on the scenic Wild Atlantic Way was selected for the burgeoning tech community, easy access to outdoor activities, affordable cost of living, and easy commuting times, especially when compared to other centres such as Dublin.

Overstock offers its employees' opportunities for both career progression and continuous learning. The company was recently recognized as one of the best companies in the areas of work-life balance, perks and benefits, and as one of the best CEOs for diversity.

Qualified individuals interested in learning more about the technology openings at the Sligo office of Overstock.com, can meet the company at Tech on the Wild Atlantic Way, presented by Career Zoo, on Friday, October 12 at The Model in Sligo. A dedicated train will bring interested technologists from Dublin to Sligo for the conference.