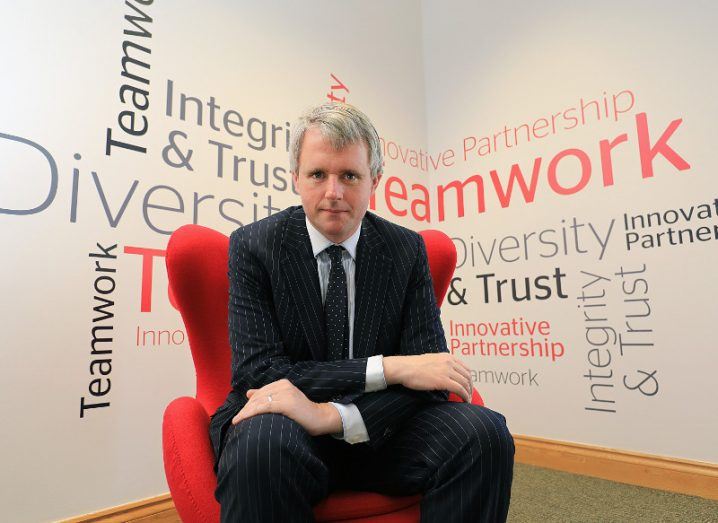 Cork's stature as a research hub for paediatric care and medicine appears to have grown larger following the opening of a new paediatric academic unit, with €5m in funding provided by University College Cork (UCC), Science Foundation Ireland (SFI) and a philanthropic donation.
The new unit is located between Cork University Hospital, Cork University Maternity Hospital and UCC, and will be home to more than 60 staff, including clinical and academic leaders, scientists, nursing staff, and PhD researchers.
The academic teams at the unit will tackle clinical problems such as newborn brain injury, infant seizures, allergy, eczema and sleep. They will explore ways of enhancing the long-term wellbeing and development of children.
The 1,400 sq m facility has 32 rooms, including assessment spaces for clinical studies, seminar rooms, clinical skills rooms, tutorial rooms, offices and room for laboratory work.
It will also act as the centre for paediatric academic training and the paediatric clinical research arm of the SFI-funded Irish Centre for Foetal and Neonatal Translational Research (INFANT).
'Long-term sustainable and impactful research'
"UCC is proud to invest in this facility as it will provide world-class teaching and research with real impact," said UCC's president, Prof Patrick O'Shea.
"The facility is now home to one of the leading paediatric research departments in Ireland and the clinical research of INFANT, a world-leading SFI research centre, which will support long-term sustainable and impactful research, talent development, and training for children's research."
Geraldine Boylan, co-founder and director of INFANT, meanwhile stressed that the centre will be crucial in the years to come.
"The development of clinical research infrastructure and research studies for children and infants is absolutely vital and will result in better outcomes for Irish children. Recruitment and retention of patients to clinical studies here in Cork leads the way in Europe.
"We are incredibly grateful to the Irish families who participate in our research and would like to take this opportunity to thank them sincerely for their dedication and support."
Colm Gorey
This article originally appeared on www.siliconrepublic.com and can be found at:
https://www.siliconrepublic.com/innovation/paediatric-academic-unit-ucc