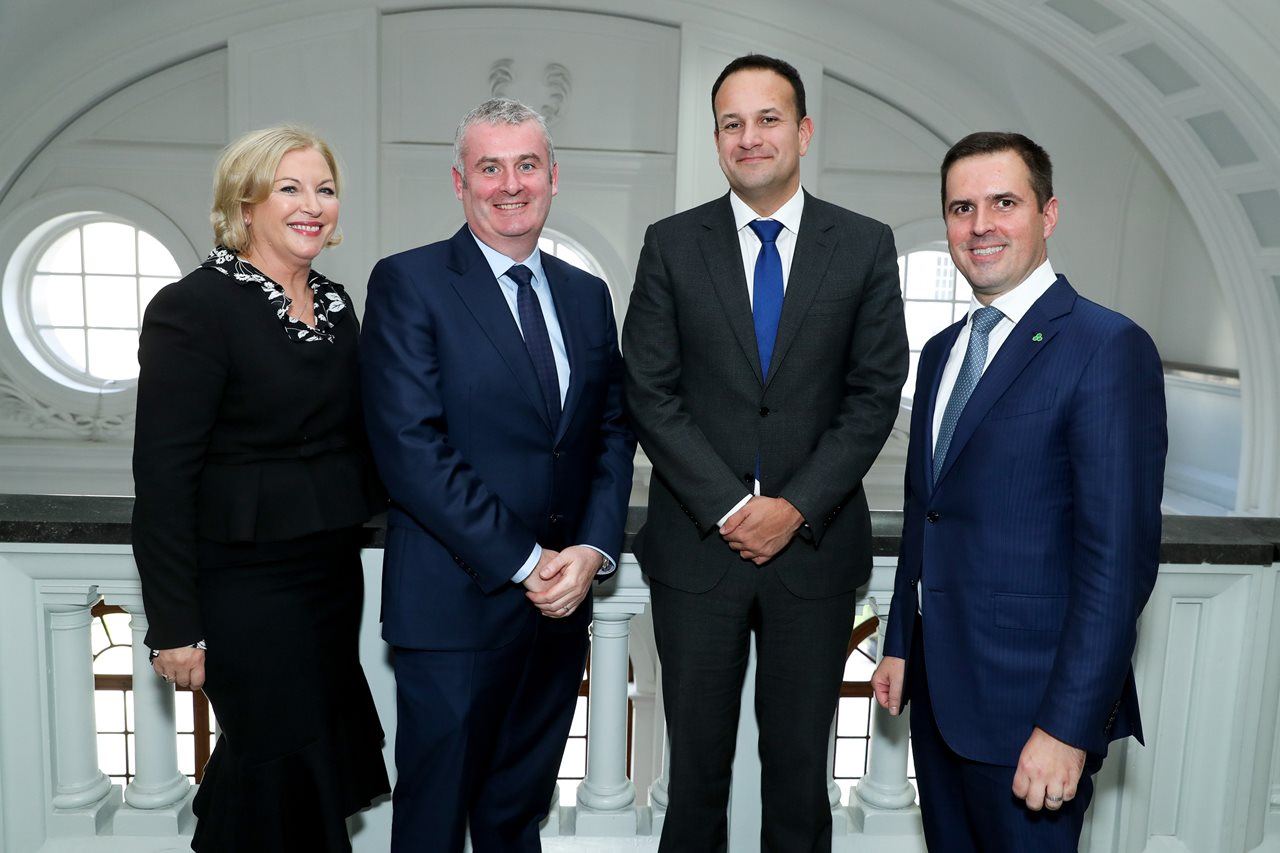 Tuesday, 16th October 2018 – An Taoiseach Leo Varadkar TD, Minister for Business, Enterprise and Innovation Heather Humphreys TD and IDA Ireland today welcomed the announcement that MSD is to construct a second manufacturing facility at its existing site in Carlow with the creation of 170 new jobs.

The new facility will focus on the production of vaccines and biologics and there will also be an expansion of warehouse and laboratory services at the site.

MSD has operated successfully in Ireland for 50 years and continues to expand. Today's announcement follows the company's announcement in May 2017 that it will create 330 new jobs and invest €280 million in its manufacturing facilities in Carlow and Cork, and in February of 2018 that it will create 350 new jobs as part of a new biotech facility called MSD Biotech in Dublin.

An Taoiseach Leo Varadkar said "This is excellent news for Carlow and a real testament to the existing staff and local management team working for MSD in the town. The company has gone from strength to strength since first opening in Carlow in 2008 and it now employs more than 2,000 people across the country. The Government, through the IDA, is committed to supporting and expanding the presence of multinational companies in the regions. Through our Future Jobs strategy we are planning now for the jobs of the future, to ensure all regions of the country can continue to benefit as our economy strengthens and diversifies."

Minister for Business, Enterprise and Innovation, Heather Humphreys, said "I am delighted to see that MSD will construct a second manufacturing facility at their existing site in Carlow. This new facility will be a tremendous asset to our pharma industry and will deepen the great partnership that already exists between Ireland and the company. It's also a wonderful vote of confidence in the region and I wish everyone involved, including the local community, all the best in the exciting period ahead."

Martin Shanahan, CEO, IDA Ireland said, "MSD's decision to develop a second manufacturing site in Carlow and create an additional 170 roles greatly strengthens Ireland's position as a global destination for manufacturing excellence in vaccines and biopharmaceuticals. The company's decision is a strong endorsement of the talent and skills in Ireland and in the South East Region.

"Attracting investment into regional locations is a key focus for IDA Ireland and this announcement shows how the particular strengths of regional locations can be harnessed to attract investments. The ability to attract highly skilled employees and develop the skillsets required through collaborative partnerships with third level institutions and NIBRT has helped to deepen MSD's commitment to Ireland and we wish them continued success," concluded Martin Shanahan.