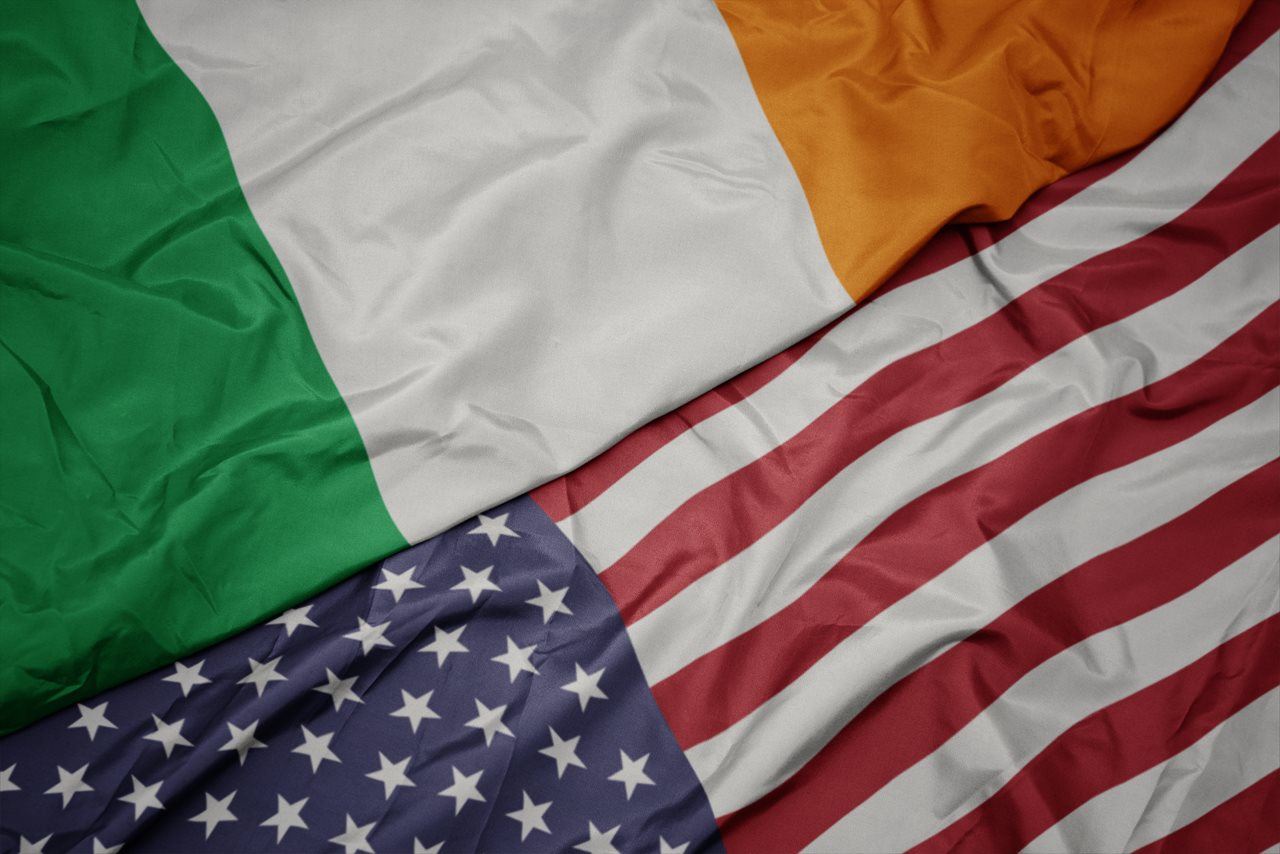 Irish exports to North America reached a record €5.5bn in 2022 and there was a 14% increase in FDI into Ireland.
Enterprise Ireland and IDA Ireland Trade Mission will strengthen relationships with key US partners and promote world class Irish companies in the US
Meetings with PM Group, IBM, Boston Scientific and HealthBeacon are on the agenda
Monday 15th May 2023 -
Minister for Enterprise, Trade and Employment, Simon Coveney T.D. is today leading a joint Enterprise Ireland and IDA Ireland Trade Mission to New York and Boston to boost trade relationships with key IDA client companies and promote world class Irish companies with leading market positions in the US. The Trade Mission is taking place on the back of record Irish exports to North America of $5.5bn in 2022. North America now accounts for 17% of all exports by Enterprise Ireland backed companies.
There are currently 900 Irish owned companies exporting to USA, an estimated 73% of these having a full-time presence in the market, ranging from sales offices to manufacturing operations with thousands of employees.
Irish companies employ over 100,000 people across the 50 states, 78,000 of these are employed by EI client companies. Priority sectors in the USA for EI companies include financial software, life sciences, telecommunications, tech solutions, digital media, oil and gas, international education, cleantech, consumer goods and food FDI.
US companies choose Ireland as an entry point to Europe, the world's largest single market area. From Ireland, they gain access to a highly skilled, English speaking, flexible work force which shares many cultural and historic ties with the US. In 2022 IDA clients from the US had almost 950 operations in Ireland, employing over 210,000 people directly.
In 2022, IDA Ireland secured a total of 242 investments, of which 167 investments came from North American investors, accounting for over 18,500 new jobs, and including 64 first time investments from new name companies. The established partnership across a diverse base of US corporates has driven ongoing growth and expansion with investments in research & innovation, sustainability, and future skills development in Ireland. US companies will have a continued need to have an international presence, and IDA will continue to position Ireland as the number one location from which US companies can internationalise their businesses.
Commenting on the US Trade Mission,
Minister for Trade Enterprise, Trade and Employment, Simon Coveney T.D., said
"I am delighted to lead this trade visit to the US to build on existing trade relationships and highlight the leading Irish companies that are blazing a trail in the US market, in particular on the East Coast. In 2022, exports by Enterprise Ireland client companies to North America increased by 13%, reaching €5.5 billion. Visits to key trade cities such as New York and Boston, which have a strong legacy of Irish enterprise and innovation, play a key role in promoting thriving entrepreneurship between both nations."
Speaking about the trade mission,
Leo Clancy, Enterprise Ireland's CEO said:
"We are delighted to visit New York and Boston this week to celebrate the achievements of world-class Irish companies in the US. It also acts as an opportunity to promote continued Enterprise Ireland client growth through connecting with current and prospective business partners in this diverse and sophisticated economy through targeted sectoral meetings and events. As the largest economy in the world with long established relationships between USA and Ireland, this Trade Mission reflects the innovation and resilience of both markets and the opportunities that exist in a range of sectors from life sciences and technology to consumer goods and energy."
IDA Ireland CEO, Michael Lohan added:
"The Trade Mission represents an opportunity to reinforce Ireland's global position as a stable location for investment and expansion despite economic headwinds and an ever-changing global environment for investment flows. As part of this investment mission, we will be meeting with some of the largest and most dynamic companies in the world of financial services, technology and business services and life sciences. These companies continue to seek stable, pro-business locations for their businesses.
This week is about deepening our relationships at the highest levels, and convincing new target companies that Ireland is the place for their investment. The East Coast of the USA is diverse in industrial output. It is home to some of the world's leading Financial Services, Technology, Life Sciences, and Consumer, Content and Business Services companies. This trade mission offers an opportunity to showcase the sectoral spread of companies from the east coast which choose to locate in Ireland and to build on recent success stories."
Key highlights of the US Trade Mission include:
Fintech/Financial Services Breakfast Roundtable
Food FDI meeting
IBM Research Centre visit
PM Group will open their fifth US location in Raleigh-Durham, NC with industry leader James Wright appointed General Manager of the new office.
HealthBeacon is launching their Remote Therapeutic Monitoring Platform in the US through Medico.CX to support 225 Allergy, Asthma, & Immunology Providers across the country
Faherty Brand will partner with flagship Irish brands for a holiday collection focused on the values of sustainable fashion, high quality products, and an innate connection with nature. Faherty has sourced 7 pieces for their Holiday Capsule from Aran Woollen Mills, Jack Murphy, MaGee 1866, and John Hanly
Women in Leadership Business Event
US Digital Healthcare Roundtable
Meetings with a range of companies including PM Group, Boston Scientific, HealthBeacon.