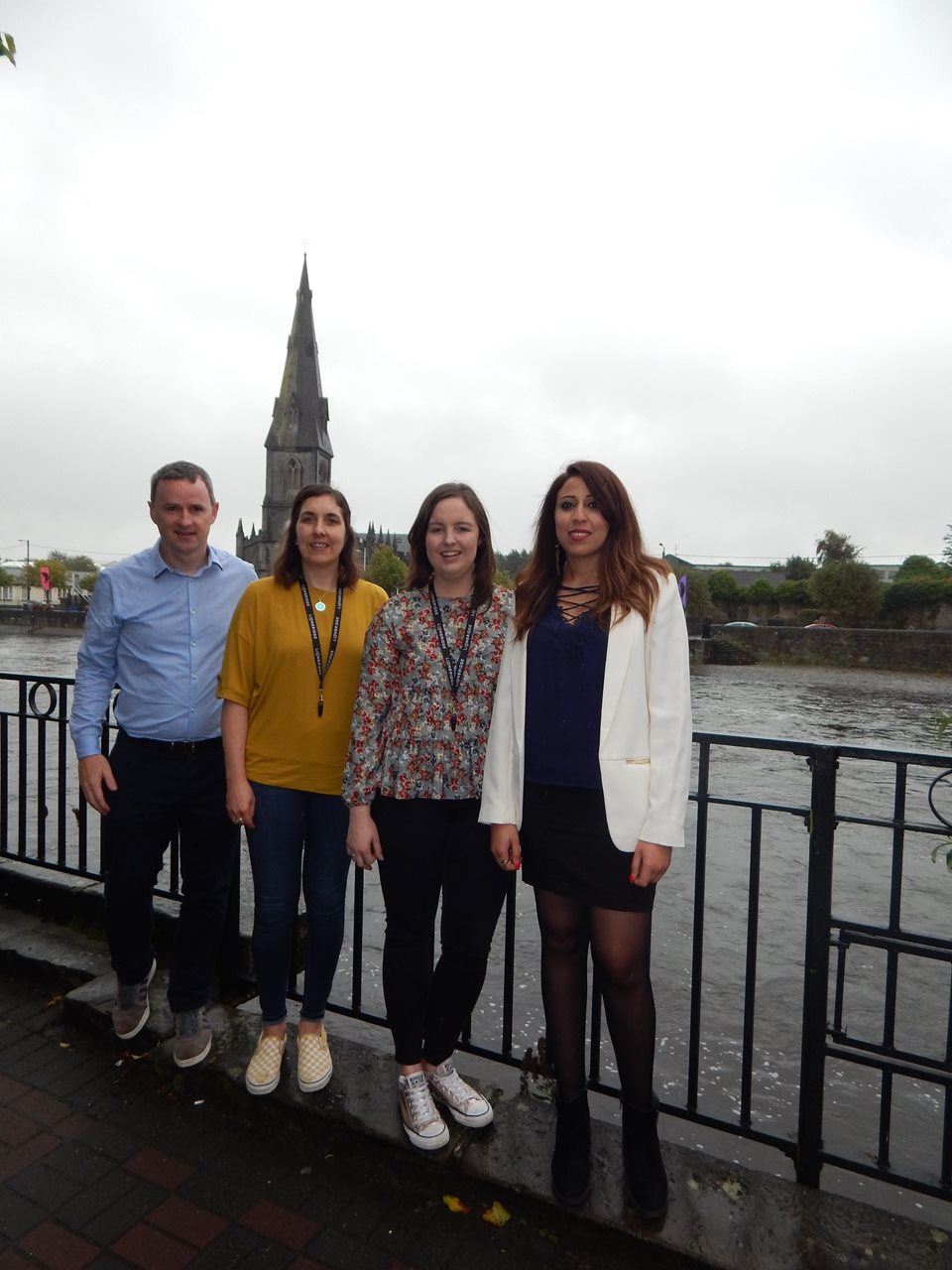 Every day, millions of people around the world access services from the internet and take it for granted that the content they find online will be accurately translated and culturally appropriate for their country and region. The company behind that high-quality user experience, in many cases, is Lionbridge Technologies.
Ballina beginnings
From its Ballina, Co Mayo facility, Lionbridge coordinates thousands of homeworkers across the globe who are constantly accessing sites, testing them for quality and ease of use.
The global translation company already had an operation in Dublin when it was approached by IDA Ireland in 1998 with a view to setting up a new facility in Ballina. "We were impressed by the location and the people and agreed to locate here," explained Ballina site leader Enda Cunnane.
Initially focused on software testing, the site's range of services has expanded over the years and it now helps improve online experiences. "Our workforce is located in 150 countries around the world and they make sure the experience is equally relevant to an end user regardless of whether they are in Berlin or Bengaluru," says Cunnane.
The Ballina site has grown steadily over time. "We have experienced really strong growth over the past few years", Cunnane pointed out. "We have 120 people here now with 25 vacancies open. We want to be a really good employer in the local market and offer high quality career opportunities to people in the area.
"The west of Ireland is a very good place to work and offers a lot of opportunities for companies like ours to grow. I worked in Dublin for five years before coming here and I'm very impressed by what Ballina has to offer."
A local team with global reach
Local woman Patricia Connor has been working with the multinational team in Ballina since graduating from college. "I worked as an intern here in 2012 while still studying at NUI Galway", she said.
"I went back to final year and got a phone call to offer me a position when I graduated. I am here six years now. I started out as an administrator and have since been promoted to lead coordinator and am now senior manager with the community team with four people reporting to me, the career progression since I started has been great."
In her role, she manages thousands of homeworkers in 88 countries using 124 languages. "They come from very diverse cultural backgrounds", she adds. "We communicate with them through email alerts, SMS, webinars and so on. We make sure they have everything they need to do their jobs."
Being close to home appeals to her. "I am just 10 minutes from my home here", she added. "That makes for a great lifestyle. I also get to travel for work to the west coast of the US to meet customers face to face and build relationships with them."
A diverse environment in the heart of Ireland
Tracy Godfrey from Boston, Massachusetts was attracted by the semi-rural setting in Ballina. "I've been working here for six years and was working in Dublin before that," she said. "I'm not really a city person anymore, more outdoorsy. I was looking for the right fit in terms of a job and found it here. I started as US quality controller, then became a quality lead and I am now a quality manager."
She works closely with Patricia and the community team. "We make sure the level of work carried out by our homeworkers meets our customers' standards. We evaluate work coming in and make sure it measures up. We have a diverse, multicultural and highly talented team of quality controllers."
That diversity is important. "Their backgrounds give us unique cultural insights and viewpoints and helps us create value."
A bridge to quality
Quality team lead Ingy N Girgis was born and raised in Cairo before moving to Ireland. "I studied architecture engineering and never thought I would end up doing this but it's way more interesting," she said.
"I had worked in Cork and wanted to move to a different place. I was looking for a quieter location which was closer to nature. I joined Lionbridge as a senior quality controller a year ago and have since been promoted to quality team lead."
She describes her team as a bridge between the two sets of customers. "We pass on what the customer is looking for to our homeworkers. Quality is our number one priority and we focus on delivering the best of the best."
Working in Lionbridge has been a very positive experience. "I never felt like an outsider here or uncomfortable and I felt at home straight away," she pointed out. "It's a good place for a foreigner to work."
Career support has also been excellent. "You're never told you can't do something," she added. "There is great support here and people are always helping each other. There isn't a day that is similar to the previous one. We are always growing, learning, and experiencing challenges. If you don't have challenges, you don't know your limits."
Our people are our pride
Enda Cunnane is intensely proud of the Ballina team. "The passion the team has for our customers and what they do is tremendous," he said. "They have customers they know personally and really care about them. They try to understand what they are trying to achieve, and they support them in the goal of giving their end users a really good experience. We are also a very flat organisation and this enables us to have direct connections to our customers."
"Our success is down to the people on the floor," said Ingy. "Everything goes back to them."
Tracy agreed: "The quality of our people is driving our success."
"It's the customer focus and the passion our people have for it that really stands out for me," Enda Cunnane concluded.
Barry McCall