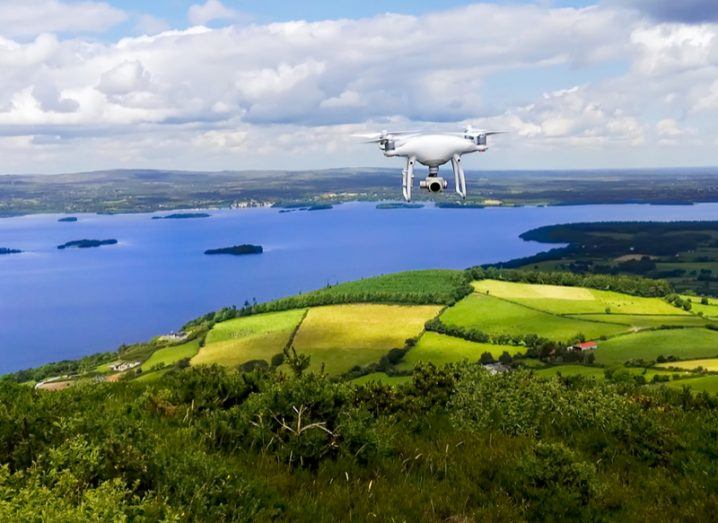 There will be no urban-rural digital divide when 5G is rolled out, according to Three Ireland CEO Robert Finnegan.
Finnegan said that securing uniform national 5G spectrum is pivotal to the company's plans for the future.
This comes after it emerged last month that Three is planning to invest €100m a year in 5G.
Finnegan was commenting on the roll-out plans upon the publication of the second instalment of Three's Connected Ireland Report.
The first iteration of the report published last year shone a light on Ireland's digital transformation.
"As Ireland's leading mobile data network, we are investing heavily to ensure we remain at the forefront of Ireland's digital evolution," Finnegan said.
"As we modernise our network across the country, we can see the benefit of this enhanced connectivity to our customers in their everyday lives as consumers, workers or citizens.
"In 2017, we were the only operator to secure uniform national 5G spectrum across Ireland and not prioritise urban areas, which will ensure that all our customers can reap the benefits of increased connectivity in the years to come. The Three Connected Ireland Report will assist us to develop the services our customers want and to help their life mean more through connectivity," Finnegan said.
In the 5G spectrum allocations by ComReg last year, Three Ireland secured 100MHz nationally.
"Three wanted to secure 100MHz of 5G spectrum nationally and not to differentiate between rural and urban areas. We are delighted that we are the only bidder that was able to achieve that," Finnegan said at the time.
Smartphones have become the hub of digital life in Ireland
According to the report, more than half of Irish people (57pc) now regard their smartphone as their primary source of news.
The report found that social media influencers are somewhat influential after all, as almost one in four respondents (23pc) bought something on their smartphone as the result of a recommendation from influencers they follow.
This rises to 38pc among 16-24-year-olds and 35pc of 25-34-year-olds.
The report reveals a chasm of trust when it comes to public and private organisations handling people's data.
The effect of WannaCry and other international scams seems to have hit trust in private companies slightly harder than public sector organisations, with almost three-quarters of respondents (72pc) expressing concern about the safety of personal information held by private companies, compared to 68pc when considering personal information held by public service organisations.
Recent negative press surrounding the much-debated Public Services Card doesn't appear to resonate with respondents, as 68pc are in favour of using the card.
The research also highlights a public appetite for State agencies to use smartphones and technology to engage further with citizens. 78pc of respondents would be interested in a secure Government app to manage all of the public services they are entitled to, such as PRSI, booking their NCT and more.
John Kennedy
This article originally appeared on www.siliconrepublic.com and can be found at:
https://www.siliconrepublic.com/comms/5g-spectrum-three-connected-ireland