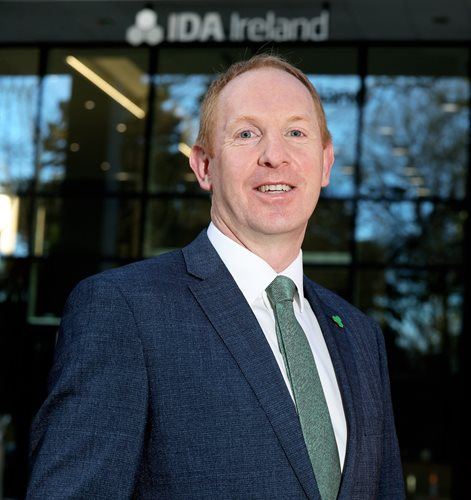 The Board of IDA Ireland, the foreign direct investment (FDI) agency of the Irish Government, is pleased to announce the appointment of Michael Lohan to the role of CEO IDA Ireland. Mr Lohan is currently IDA Global Head of Life Sciences and Talent Transformation and Innovation Departments and is a member of the organisation's Executive Leadership team. He will take up his new role on 17th April 2023.

Commenting on the appointment, IDA Chairman Frank Ryan said, "Michael Lohan was selected from a strong field of candidates, both internal and external, following a rigorous recruitment process. The Board is confident that Michael has the required experience to lead IDA in the ongoing implementation of our current strategy and on the future development of the organisation. He will continue to lead IDA in the attraction of foreign direct investment to Ireland and the winning of investments for regional locations.

"Michael will also work in close cooperation with the Department of Enterprise Trade and Employment to drive the transformation agenda with client companies in the areas of advance manufacturing, sustainability, digitisation, and increasing the level of research and development undertaken by overseas companies in Ireland. I wish Michael all the best in his new role and have every confidence the organisation will prosper under his leadership".

IDA Ireland has enjoyed strong results over the last number of years, despite the challenges brought by the difficult global economic environment, and there are now over 300,000 people working for circa 1,800 foreign companies based in Ireland, the highest level ever recorded.

Concluding Frank Ryan said, "On behalf of the Board I want to thank Mary Buckley, who stepped into the role of Interim CEO last October, for her excellent leadership and strong contribution to the IDA during this transition period'.

Mary Buckley will continue as Interim CEO until 16th April 2023, at which time she will revert to her role as Executive Director, IDA Ireland.