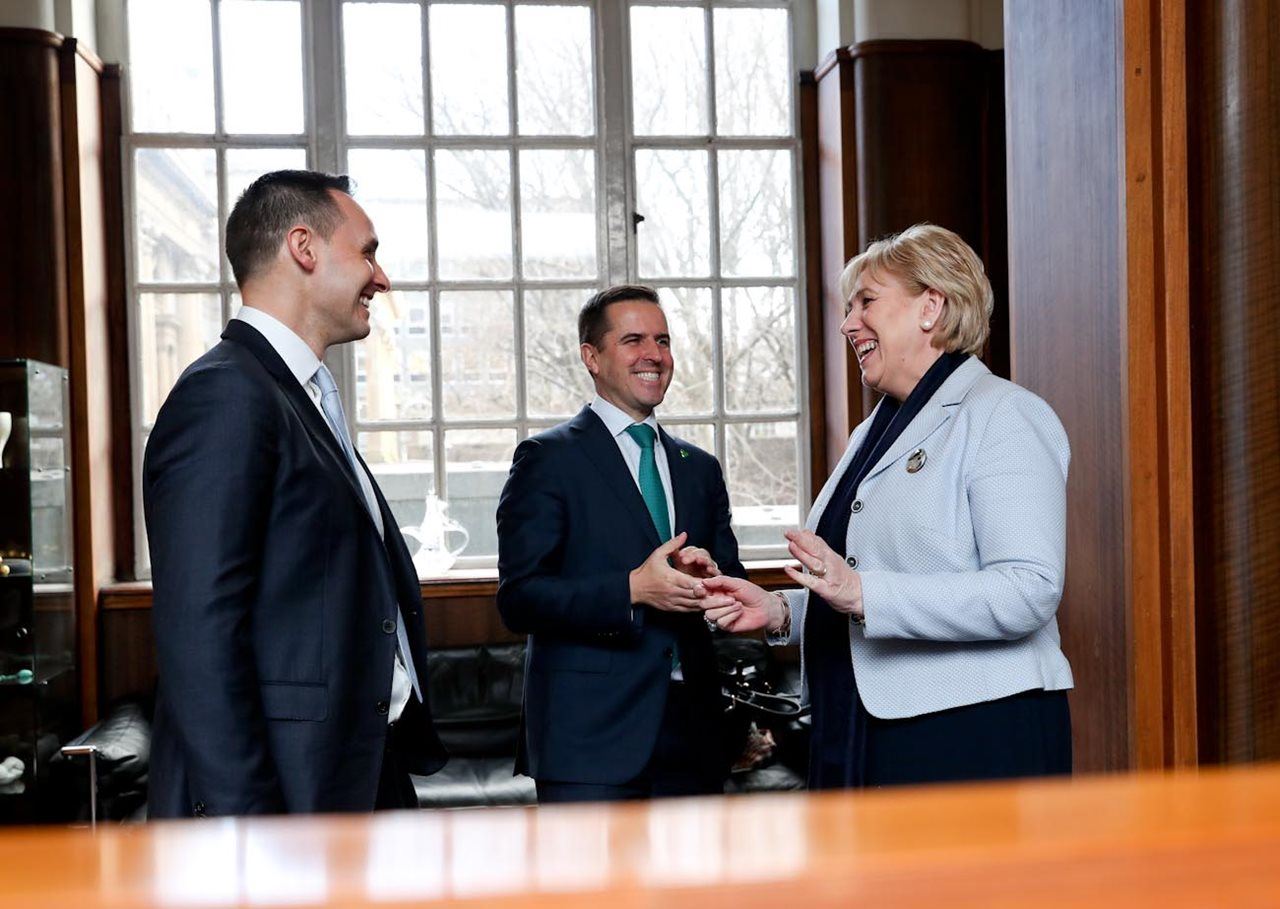 Expansion Serves to Support Growing Technology Sector Clients

Dublin, 23rd January 2018 – Minister for Business, Enterprise and Innovation Heather Humphreys TD announced today that global B2B sales and marketing firm N3 will grow its Ireland team to 200 fulltime jobs by the end of 2018. Immediately, N3 is actively recruiting to fill 50 Cloud technology sales positions.
N3 is a client of the Department of Business, Enterprise and Innovation through IDA Ireland. Their Dublin office serves as a central anchor in EMEA, driving revenue for some of the world's leading global technology companies including Microsoft, SAP, Cisco, and others.
"As the technology sector continues to rapidly expand in Europe, Ireland serves as a key strategic location to service our global clients," said Jeff Laue, N3 CEO. "Dublin gives us access to the highly educated sales and technical resources we need, and a wide range of language capabilities. We offer candidates the chance to work with leading technology companies in a fast-paced, cutting edge environment."
Commenting on the announcement Minister Humphreys said "N3's decision to double the size of its EMEA HQ in Dublin by creating an additional 100 jobs is excellent news and a reflection of our attractiveness for companies targeting high technology sectors. The ICT Sector has made extraordinary advances in recent years and companies such as N3 are well positioned to support that sector to expand its customer base while retaining existing customers. I wish N3 well in its endeavours."
Welcoming the expansion, Martin Shanahan, CEO, IDA Ireland said "N3 was first attracted to Ireland due to our international reputation as a location where companies can quickly establish their operations and rapidly expand to service their growing customer base in Europe. The Dublin office plays a central role in the company's international expansion."

About N3
Founded in 2004, N3 is an integrated B2B sales and marketing firm specializing in revenue growth across new and existing customers, primarily within technology industry segments. N3's digital sales and marketing platform leverages modern and proprietary technologies and processes to accelerate and increase revenue conversion.
N3's clients include Microsoft, Cisco, SAP, IBM, and others, focusing on product-specific, solution-specific, and through-channel sales initiatives. N3's digital services support a range of sales motions, including full-cycle sales engagements with acquisition revenue, consumption revenue, and customer success responsibilities.
Headquartered in Atlanta, N3 has global offices in Bogota; Charleston, WV; Dublin; Fargo, ND; Fort Lauderdale; London; San Jose, Costa Rica; Sao Paulo; Seattle; Singapore; and Sydney. N3 employs the world's largest team of experienced technology and sales experts, delivering programs in 25+ languages into 85 countries.
Qualified candidates with sales experience and related college degrees can find more information or apply at https://n3results.com/careers/ or recruiting@n3results.com.