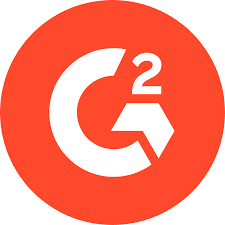 Dublin – April 27th, 2023
–
G2
, the world's largest and most trusted software marketplace, today announced it has expanded its European presence into Dublin to grow its workforce while expanding reach to new customers and partners. Dublin marks G2's fifth location, in addition to its Chicago headquarters and offices in London, Bangalore, and Singapore – along with many employees working remotely across the globe.
Based in Dublin, Gordon Tobin, G2's Vice President & General Manager, EMEA, is responsible for leading the local team as the company looks to continue its investment in Europe — and in Ireland specifically. Tobin has spent the past 15+ years leading teams in North America and APAC at companies like LinkedIn, Headspace, and G2, and has recently returned to his native Ireland — offering the perfect perch to help G2 grow in EMEA.
"At G2, we want to be the place you go for software. This is a global vision, building upon our U.S. roots and expanded presence in EMEA and APAC," said Godard Abel, co-founder and CEO, G2. "Having spent time in Dublin recently, I've seen first-hand how ripe the region is for software-as-a-service (SaaS) innovation. With our presence in this market, I'm confident we'll be able to grow our business globally, with Gordon Tobin at the helm leading our local team."
G2's software marketplace features over 2 million verified reviews on 150,00+ software products and services across 2,100 different categories. Those looking to buy, sell, or invest in software can all leverage G2's data, insights, and solutions to make smarter decisions and grow their businesses.
"EMEA regions drive 17% of the total reviews for G2 as well as 17% of our revenue," said Gordon Tobin, Vice President & General Manager, EMEA, G2. "As we look to continually increase EMEA's impact on our business over the next few years, we plan to grow our employee base in Ireland – tapping into the local tech talent – in addition to our already large presence in the UK. On a personal note, it's been a wonderful opportunity to return to my native Dublin to establish a new home for G2's EMEA operations. I'm appreciative to the IDA for their continued partnership as we look to effectively scale our presence in the region."
G2 has already onboarded some new team members in Dublin across sales, marketing, revenue strategy and operations roles. The company plan to continue growing its headcount to meet customer demand in EMEA.
G2's EMEA hub is supported by the Irish Government through IDA Ireland.
Minister for Enterprise, Trade and Employment Simon Coveney TD said:
"I am delighted with G2s announcement that they have expanded their EMEA presence into Dublin. It is a pleasure to welcome a global leader in software marketplace solutions, which reaffirms Dublin as a centre of excellence in the sector. Our location and workforce continue to be a driving force in attracting FDI. I wish to thank G2 for their investment and confidence in Ireland by choosing us for this exciting expansion. Good luck to the team at G2."
Dónal Travers, Head of Technology at IDA Ireland
welcomed the announcement, noting, "G2's decision to locate in Ireland is very welcome. Ireland's established base of tech companies, its skills pool and overall business environment are what fast-growth companies like G2 find attractive, to support future international growth."
About G2
G2 is the world's largest and most trusted software marketplace. More than 80 million people annually — including employees at all Fortune 500 companies — use G2 to make smarter software decisions based on authentic peer reviews. Thousands of software and services companies of all sizes partner with G2 to build their reputation, manage their software spend, and grow their business — including Salesforce, HubSpot, Zoom, and Adobe. To learn more about where you go for software, visit
www.g2.com
and follow us on
Twitter
and
LinkedIn
.