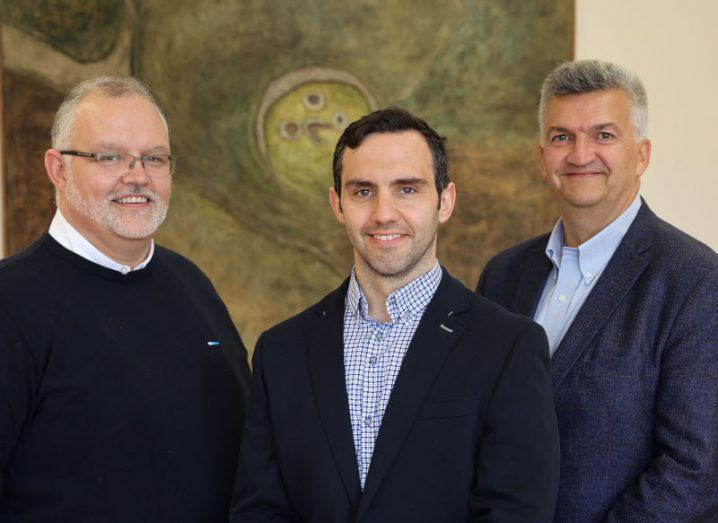 A trio consisting of two Irish SMEs and Technological University Dublin has received Government funding for its plans to further develop lightweight tech for the aerospace industry.
The €2.5m funding comes from the Government's Disruptive Technologies Innovation Fund (DTIF).
Galway-headquartered ÉireComposites and University College Dublin spin-out
PlasmaBound
are the two SMEs teaming up with TU Dublin on the newly-funded project.
Both companies have a track record in the aerospace and materials sector. Their collaboration will see them combine their expertise in lightweight composite materials tech to work on ways the aerospace industry can benefit from it.
Lightweight composite materials are currently underutilised in the aerospace industry, and this is something the new project is aiming to change.
When used in aerospace projects, the materials can allow for reduced weight and therefore increased fuel efficiency.
However, the fast and cost-effective bonding of these materials is difficult. It can be labour-intensive and expensive, particularly when it comes to effective surface preparation – a process that is key to the successful bonding of the materials.
PlasmaBound has already created its own patented surface treatment called Controlled Polymer Ablation (CPA), which is applied prior to bonding of lightweight composite materials.
CPA selectively removes the top layer of polymer via plasma ablation with minimal thermal input and without damaging the fibre reinforcement of the composite material.
It is an automated process, and it was previously prototyped successfully by ÉireComposites.
TU Dublin will bring its material testing and surface characterisation capabilities to the project. These skills will be utilised to show that the CPA process results in significantly higher forces prior to failure. TU Dublin researchers will benchmark the CPA technology against traditionally prepared surfaces and demonstrate the improved repeatability, reliability and sustainability.
The funding from the Government will enable the trio of collaborators to further advance the development of the treatment.
Alan Barry, CEO and co-founder of PlasmaBound said
, "The development of this plasma ablation process by this DTIF project consortium will remove a significant barrier and allow much greater adoption of lightweight materials in multiple areas of the manufacturing process for the aerospace industry."
Barry also said that the project would "generate further economic growth in all regions of Ireland and create high-quality jobs for skilled people who live and work in rural Ireland."
PlasmaBound secured a
€750,000 investment
from Business Venture Partners last December.
Blathnaid O'Dea
This article originally appeared on
www.siliconrepublic.com
and can be found
here