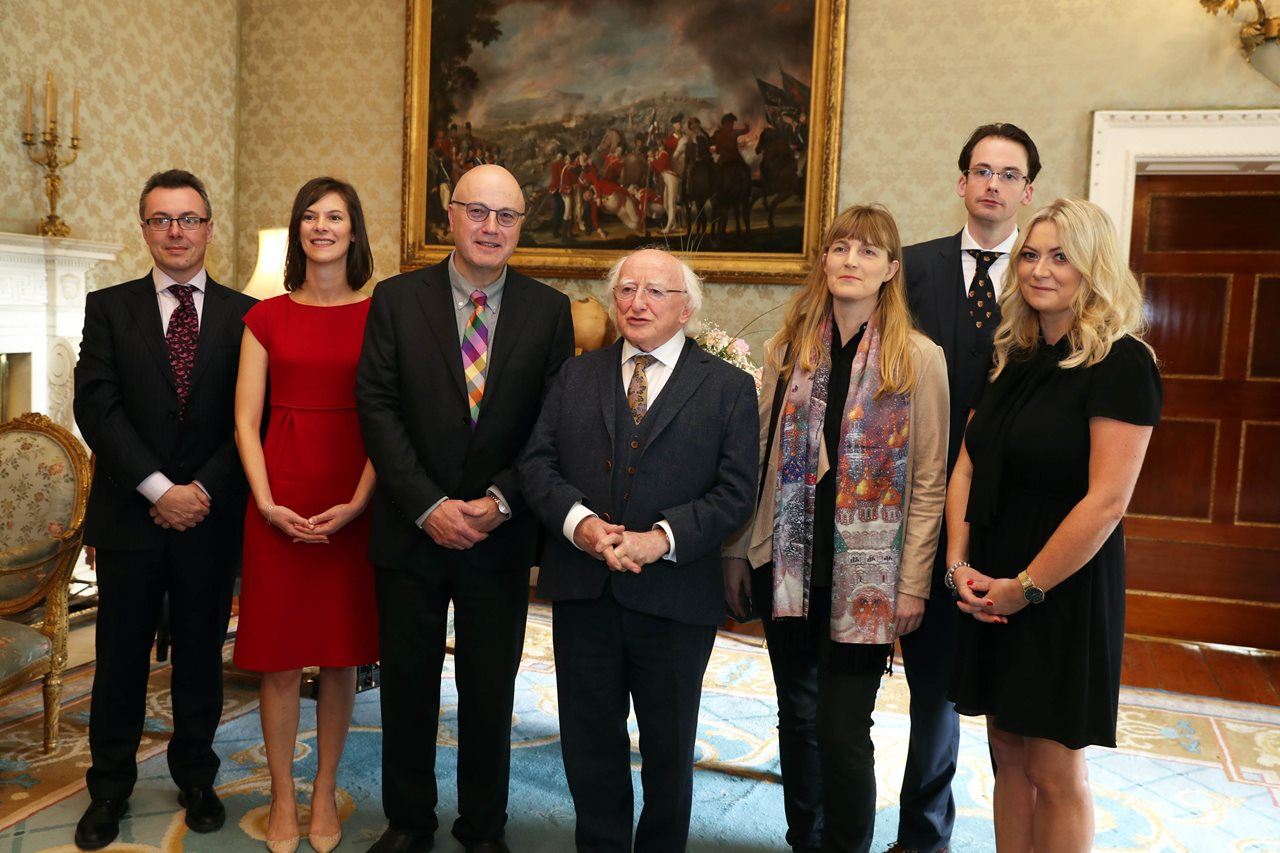 The purpose of the programme is to recruit and retain outstanding new and emerging early-career research leaders in both scientific and engineering domains, with a focus on research excellence with impact to Ireland. The award also aims to attract early-career Irish researchers that are working abroad, to carry out their research in Ireland.
This year's award represents a €7m investment from SFI, creating an additional 15 research positions for the awardees.
This new funding will support research for novel drug targeting for the treatment of multiple sclerosis and obesity-related diseases, regenerative medicine, immunology, tissue engineering, protein engineering, and memory storage in amnesia.
The awardees were named as:
Dr Tomás Ryan, recruited from the Massachusetts Institute of Technology (MIT) to Trinity College Dublin (TCD)
Dr Lydia Lynch, recruited from Harvard University to TCD
Dr Claire McCoy, recruited from the Hudson Institute of Medical Research in Melbourne to the Royal College of Surgeons in Ireland
Prof John Laffey, recruited from St Michael's Hospital in Toronto to NUI Galway
Dr Christina Kiel, recruited from the Centre for Genomic Regulation in Barcelona to University College Dublin (UCD)
Largest funding recipient
Congratulating the awardees, Prof Mark Ferguson, director general of SFI, said: "In supporting these talented and innovative individuals, we are delighted to recognise early-career researchers who have already displayed exceptional leadership potential at the frontiers of knowledge.
"The development of leadership skills in these researchers early in their careers is vital to ensure research and innovation in Ireland continues to progress. Our investment highlights the importance that Science Foundation Ireland places on supporting all stages of academic careers, and on the attraction and retention of star researchers."
As one of the awardees, Ryan will now use his new funding of €986,012 and additional researchers to develop his work in potentially restoring lost memories in cases of amnesia.
"This award enables me and my research team to engage in ambitious, blue-skies research and experimentally address the most fundamental questions about the nature of memory storage in the brain," he said.
The largest single recipient of funding was Kiel of UCD, with €1.57m. Kiel's team is working to identify the molecular mechanisms underlying these network faults of biological communications, and potentially devise ways to diagnose and repair them.
Colm Gorey
This article originally appeared on www.siliconrepublic.com and can be found at:
https://www.siliconrepublic.com/innovation/sfi-president-of-ireland-future-research-leaders-award