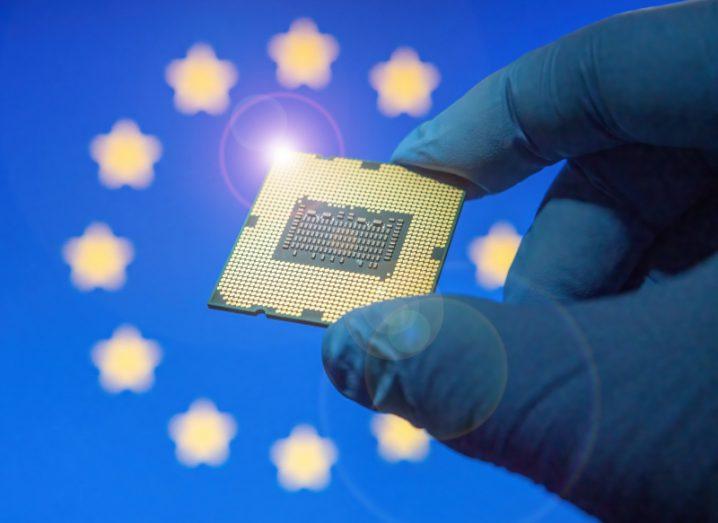 The EU has struck a provisional deal on the Chips Act, the bloc's €43bn strategy to become a leader in the semiconductor sector.
The Chips Act – proposed by the European Commission
last year
– aims to double the EU's global market share in semiconductors from 10pc to at least 20pc by 2030. The Act was provisionally agreed by the European Council and Parliament on 18 April.
The act also has measures to protect Europe's supply chain. The commission said recent semiconductors shortages highlighted Europe's "dependency on a limited number of suppliers outside of the EU".
Speaking on the deal,
internal market commissioner Thierry Breton
said Europe is "taking its destiny into its own hands".
"By mastering the most advanced semiconductors, EU will become an industrial powerhouse in markets of the future," Breton said.
Three pillars
There are three main "pillars" to achieve the objectives of the Chips Act. The first is an initiative to boost Europe's technology and "bridge the gap" between research and industrial activities.
This pillar – the Chips for Europe Initiative – will be supported by investments from the EU, member states and private investment. Around €6.2bn of public funds will be used in this initiative.
This funding will be used to develop a design platform, create pilot lines to accelerate production and create competence centres across Europe to improve design capabilities and develop skills.
The second pillar of the Chips Act will create a framework to attract investment and enhance production capacities in semiconductor manufacturing. This is one of the measures that will be taken to protect Europe's supply chain.
The European Commission said this initiative will contribute to overall public investment in the sector, which is estimated at €43bn.
The third pillar is a monitoring and crisis response system to anticipate future supply shortages. A coordination mechanism will be developed between EU states and the European Commission to boost collaboration, monitor supply, estimate demand and trigger a "crisis stage" if necessary.
The Chips Act now needs to be finalised and endorsed before being formally adopted by both the Council and Parliament.
Sweden's deputy prime minister Ebba Busch
said the deal will secure "the EU's resilience in turbulent times".
"The Chips Act puts Europe in the first line of cutting-edge technologies which are essential for our green and digital transitions," Busch said.
Leigh Mc Gowran
This article originally appeared on
www.siliconrepublic.com
and can be found
here