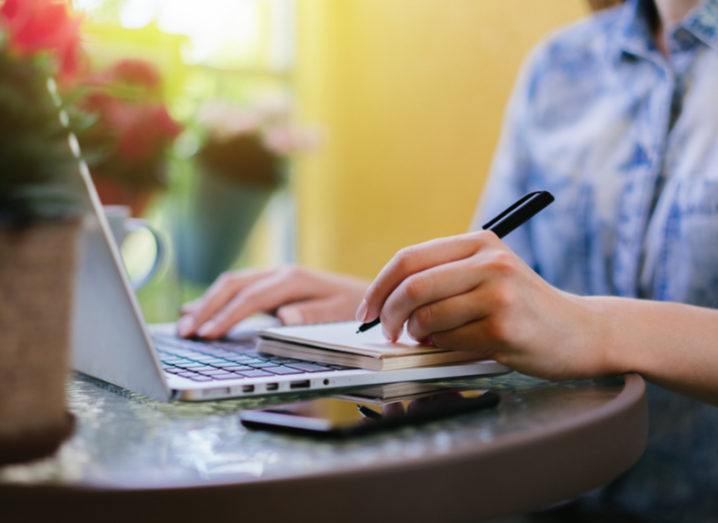 20 June is World Refugee Day and to mark it, Dublin City University (DCU) and online social learning hub FutureLearn announced the availability of 30 refugee scholarships.
The co-sponsorship is part of a joint scholarship scheme between the two bodies and will enable asylum seekers and refugees to pursue certificates of completion from a wide range of courses offered on FutureLearn's platform.
Mark Lester, director of partnerships development at FutureLearn, said: "DCU has long been a champion of online education in Europe, and we are proud to be hosting its 'Irish Language and Culture' and 'High-Performance Computing in the Cloud' courses."
Meanwhile, in the mid-west, the University of Limerick (UL) announced the creation of 15 new four-year undergraduate scholarships to asylum seekers and refugees beginning this September. This is in addition to 15 one-year Mature Student Access Certificate (MSAC) scholarships, which were first introduced in 2017 for those living in Direct Provision.
Continuing investment in online learning
Prof Mark Brown is the director of the National Institute for Digital Learning at DCU, and he noted that the university has been invested in online and open learning methods for a number of years as part of its ongoing efforts to make higher education accessible to more people.
He added: "While today's announcement coincides with World Refugee Day, the latest DCU FutureLearn scholarships are further evidence of our ongoing commitment to fostering a culture of inclusion. They mark an exciting new chapter to help enrich the lives and opportunities of Ireland's refugee community."
Vice-president for academic affairs and student engagement at UL, Prof Kerstin Mey, said: "We hope to enable as many students as possible who have the potential to go to university to make it there, in this case by removing insurmountable financial barriers."
Dr Máiréad Moriarty, chair of UL's Sanctuary steering committee, explained that UL would be providing 10 fee-waivers for mature applicants and five for Leaving Cert applicants to two of its most popular programmes. "The BA and BBS offer our widest range of module choices and offer work placement opportunities as part of the CoOperative education programme here, providing graduates with a wide range of skills and career opportunities."
Moriarty added that the university was keen to hear from companies that may wish to contribute to the scholarships to cover student subsistence through their corporate social responsibility channels.
A global interest in the Irish language
Prof Mairéad Nic Giolla Mhichíl, head of the Ideas Lab and the Fáilte ar Líne project at the National Institute for Digital Learning in DCU, said: "We are delighted that 'Irish 101: Introduction to Irish Language and Culture' is a core component of this joint DCU and FutureLearn initiative.
"Not only will it support this community of learners as they connect with the Irish language and Irish culture, but it will also provide them with an opportunity to engage with learners from around the globe."
Determination of students
Sikhulekile Ruth Ndlovu, an asylum seeker from Zimbabwe who has been living in Ireland since 2015 and was a Sanctuary scholar on the UL MSAC programme for 2017-2018, said: "I came to Ireland three years ago and I had not attended third-level education at home in Zimbabwe. The MSAC programme allowed me to experience student life and helped me to prepare for further education if it is something I am in a position to pursue.
"There were challenges such as personal issues but, with determination to better myself, I managed to graduate with a Mature Student Access Certificate with top grades – something I am very proud of."
Ellen Tannam
This article originally appeared on www.siliconrepublic.com and can be found at:
https://www.siliconrepublic.com/innovation/dcu-futurelearn-refugee-scheme