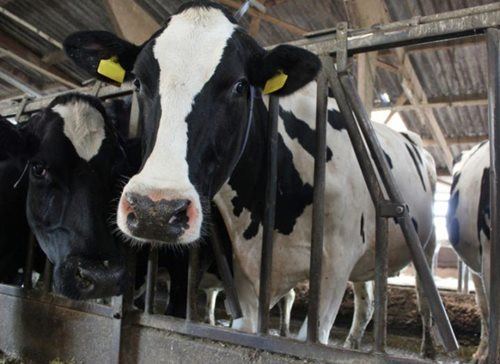 Ireland's vast agricultural sector seems destined to adopt new technologies such as the internet of things (IoT) and artificial intelligence (AI) to increase production, increase efficiencies and reduce costs through innovations.
Now, Kerry-based dairy equipment manufacturer Dairymaster has announced a €2m R&D partnership with IT Tralee and the software research centre Lero to develop intelligent autonomous systems for farms.
With the backing of Science Foundation Ireland (SFI), the project will see a team of researchers hired – including PhD students and post-doctoral scientists and engineers – with backgrounds in embedded electronics, sensor technology, software development and data analytics.
The R&D programme also includes the development of IoT technology to boost milk quality and animal health. This will involve the application of advanced data analytics to boost dairy farm productivity, combining existing Dairymaster equipment such as the MooMonitor+ health and fertility monitoring system with data from new sensors and monitoring technology.
This, the partners said, will utilise data analytics and machine learning to automatically generate predictors and classifiers for dairy cow health and productivity.
Automating labour
In essence, the plan is to make farms substantially more automated, with the farmer being able to see what areas need the most attention in real-time.
Dr John Daly, Dairymaster's research and innovation manager, said: "We see this whole area of AI and autonomous systems as being key to the future of dairy farm profitability and sustainability and we are delighted to be involved in the largest indigenous project in Lero."
Also commenting on the news, Dr Joseph Walsh, a Lero researcher at IT Tralee who will be involved in the research, said: "The availability of skilled labour has been identified as one of the key challenges to the dairy industry.
"Automating labour intensive processes will not only be hugely beneficial to the farmer but will also enhance animal health and milk quality by ensuring tasks are completed to consistently high levels."
Colm Gorey
This article originally appeared on www.siliconrepublic.com and can be found at:
https://www.siliconrepublic.com/machines/dairymaster-lero-it-tralee-ai-iot