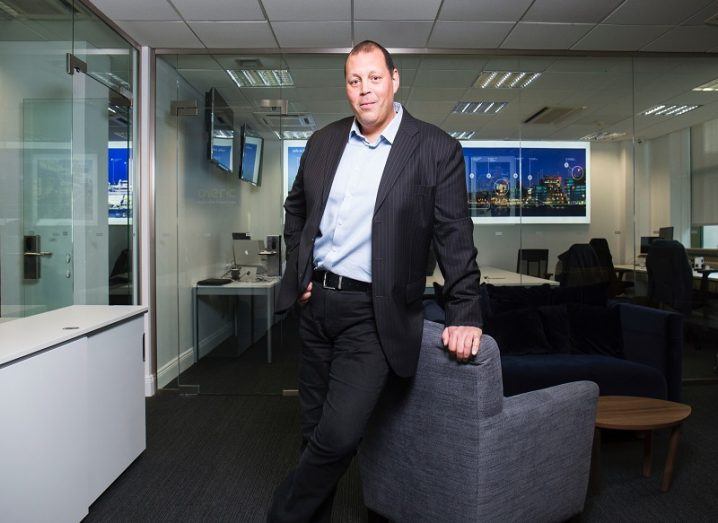 Irish internet of things start-up Over-C is expecting big things in 2018 with the opening of its new headquarters in Cork city, as well as the announcement of two new European partnerships worth an estimated €20m to the firm over three years.
The new partnerships are with KPN, the largest Dutch telecoms company; and Facilicom Group, the largest Dutch facility management company with contracts in the Netherlands and Belgium.
Founded in 2011 by Michael Elliot and Greg Gleinig, Over-C's technology aims to help make companies' existing workforces more intelligent by using its app to gather data on location, sensor data and other inputs.
It follows this up by using machine learning to analyse the data generated and visualising the true cost of what is happening in real-time on the ground.
So far it has proven successful for the company with clients including Eli Lilly, Thomond Park, Grosvenor Services Ireland, GSK and Savills UK, as well as with the London Metropolitan Police at the 2012 London Olympics.
In 2015, Over-C took part in the Bank of Ireland accelerator programme, where it was one of two companies fast-tracked to Enterprise Ireland's High Potential Start-Up programme.
In the past year, the company's staff numbers have increased from six to 27, according to Elliot, the company CEO.
Speaking at the opening of the new headquarters, Elliot said: "We spent the last two years developing our platform to enterprise-grade, as specified by our partners who are reselling our solution to global enterprises.
"[This] announcement is testament to the strength of our solution, and an indicator of our projected growth in the next two years. Today, we have offices in Cork, London and Amsterdam with further expansion into Germany in 2018."
Colm Gorey
This article originally appeared on www.siliconrepublic.com and can be found at:
https://www.siliconrepublic.com/start-ups/over-c-cork-hq-iot