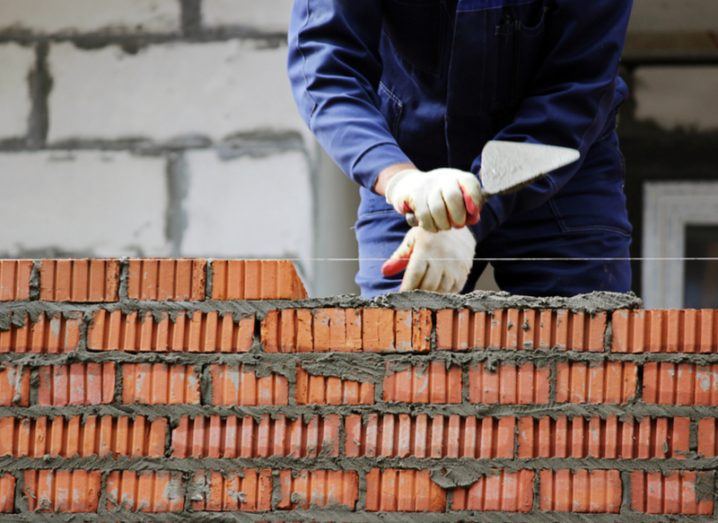 Each year, Dublin City University (DCU) hosts its President's Awards, an event to honour those with innovative technology ideas that help others.
This year's winners include an app that can classify skin conditions, a social enterprise project to tackle homelessness, a digital records project hosting up to 40,000 academic records and a rapid diagnostic technology to pinpoint diseases in the blood within 15 minutes.
Coming in as joint overall winners were James Gallagher for his Giveback.ie initiative as well as Russell Brady and Cathal Hughes for their skin condition classifier app.
Gallagher's social enterprise concept is an app with a mission to become a catalyst for social change by funding Housing First initiatives by the Peter McVerry Trust, which builds social housing and renovates existing derelict buildings to provide the homeless with suitable long-term accommodation.
Through the service, those who sign up will be able to give a portion of their spending to the charity when making a purchase with hundreds of Irish retailers.
Meanwhile, Brady and Hughes' skin condition classifier app uses image analysis and machine learning to automatically diagnose the most commonly occurring skin conditions.
More than 73,000 people suffer from psoriasis, while eczema occurs in one-in-10 children and one-in-20 adults. However, skin conditions such as these are difficult to diagnose and can be costly, which is why the two computer science students set out to create an app that would diagnose it quickly and cheaply.
Stopping sepsis in its tracks
In the Academic and Research category, the winners were named as Prof Robert Forster, Dr Elaine Spain, Dr Kellie Adamson and Éadaoin Carthy from the School of Chemical Sciences and National Centre for Sensor Research.
The group was behind a platform technology called SepTec, which combines smart microfluidic engineering and sensor technology to enable the rapid capture of microorganisms in infected blood samples.
Targeting the sepsis diagnosis market, the team hopes to use its technology to overcome the fact that 30pc of all hospital-based deaths occur as a result of inflammation from infection.
The final award – the Administration and Support category – went to the DCU Registry Team, which was honoured for the development and implementation of a digital records project involving more than 40,000 academic records.
Speaking of the award winners, DCU president Prof Brian MacCraith said: "This year's innovation awards celebrate the excellence of staff and students in transforming lives and societies by combining enterprise and creativity in their daily activities."
Colm Gorey
This article originally appeared on www.siliconrepublic.com and can be found at: https://www.siliconrepublic.com/innovation/homelessness-crisis-dcu-innovation-awards