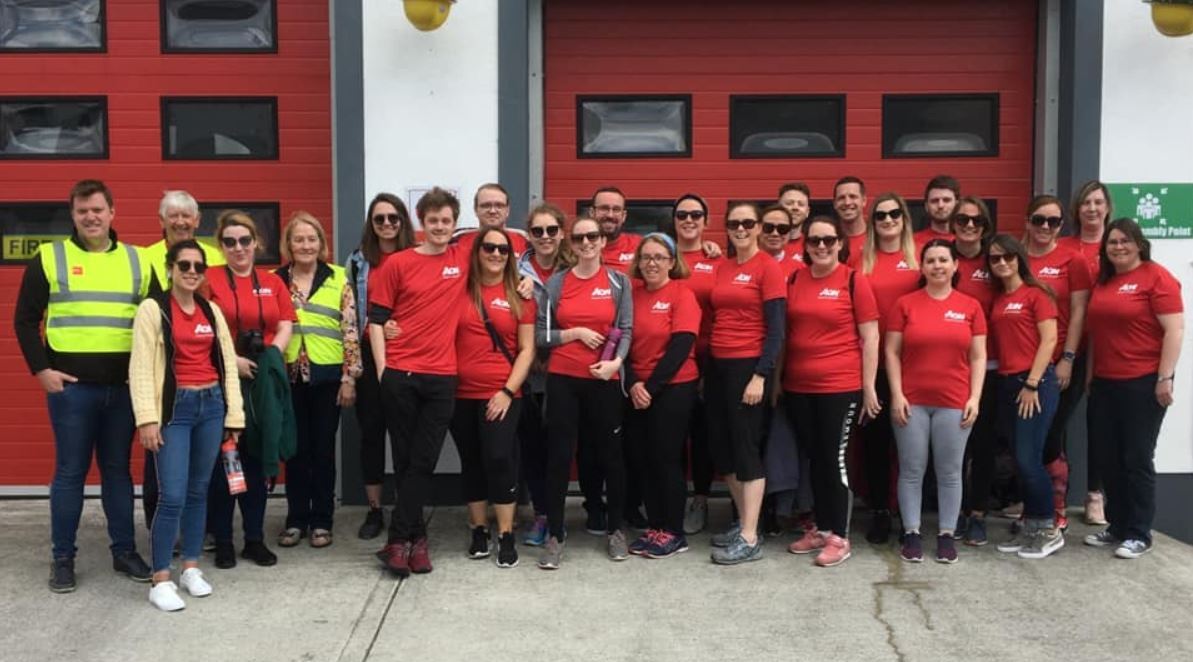 This year, more than 40m job applicants around the world will be assessed using software designed by Aon Assessment Solutions. The solutions not only help organisations select the candidates best suited to particular roles, they can also identify the people most likely to remain in the job for the longer term – a key metric in today's ever-tightening talent market.
Co-founded by David Barrett in 2004, the business has seen huge year-on-year growth and has recently become part of global professional services company Aon. "We started with a small team of psychologists and talent specialists providing advisory services for the selection and development of people", said Barrett. "We offered career guidance and advice on training, education, consultancy and so on."
Over time, the offering evolved from a consultancy service to a suite of software-as-a-service (SaaS) products. "We collaborated with a team based in Hamburg to develop the software," Barrett added. "They have the expertise in IT development. We co-developed a number of online assessment products and services which incorporate predictive analytics to assess things like the impact of future learning and development on the performance of candidates."
The suite of online assessment tools address areas such as behaviour, personality, aptitude and so on, augmented by advisory services provided by the company.
"We have a team of occupational psychologists to advise on the assessments to use," Barrett explained. "We are probably one of the largest employers of occupational psychologists in the country. Lots of early stage psychologists come here to Loughrea to gain experience."
The products and tools are tailored by teams in Loughrea to meet the particular needs of individual organisations. "Because we have built such large datasets on attributes and aptitudes and so on, we are able to tailor our products to suit the culture, sector, geography, size and so on of the organisations using them", he continued. "We take products off the shelf and co-configure them with the customer to meet their needs. We can predict how likely a particular skill or attribute is to be relevant to a role, the likelihood for an individual to stay in a job or to be good with customers."
One major customer, Dell, uses the assessments to identify people who are likely to be better B2B salespeople and who will consequently have superior revenue and profitability outcomes.
"EasyJet reduced the time spent interviewing by 6,000 hours a year as a result of using our solutions," said Barrett. "They used the tools to give candidates more information about the job in advance of their application and this helped them find the right people much faster. They were also able to promote 28pc of new recruits within a year."
Those time savings are also being enabled by new interviewing tools, according to commercial consultant,Tina Pilipovic.
"We have developed an online video interview solution that self-scores," she said. "You don't need a rater or interviewer. It's all about augmenting human decision making in the hiring process. One of the reasons this is so successful is that it mitigates against unconscious bias and helps organisations find talent from wider hidden pools. Applicants can get interviewed through the automated system at home or, if our customer wants supervised assessments, we can arrange that in their premises."
There is also a strong focus on ensuring customers are making the best use of the tools. "Our team works with clients to ensure products are working and running properly", said project coordinator, Althea Kerr.
"We work with customers to organise training for their staff and we ensure the tools they are using are up to date and they are using them to their best effect. We monitor the usage and we would see a technical issue with a product before the client does and alert them to it and help them resolve it."
This is part of the Loughrea facility's role as a shared service centre to support candidates and customers around the globe. Another function is sales. "A huge amount of our sales operations across the world are led out of Loughrea", said sales enablement director, Simon Foley. "We have a team of people focused on coordinating the different markets and dealing with inbound enquiries. We do pre-qualification as well as outbound sales activity in conjunction with the marketing team.
"We profile and map likely customers around the world and look at what we should be selling to them. We also look at existing customers and what they buy and apply analytics to that to help guide future sales activity."
That activity is supported by a programme of events aimed at educating and informing customers and potential customers about the Aon Assessment Solutions suite of products. "We organise events around the world to help build the brand," said events marketing manager, Daniel Lawlor.
"We might bring together a couple of clients to speak about interesting things they are doing with our products, for example."
The global finance function is also located in Loughrea. "We have a 10-strong team of finance professionals now," said head of finance operations, Ashling Donnellan.
"It started with just me initially. We look after all the financials globally including invoicing, banking, audits, budgeting, consolidation on a group basis and so on. It's effectively the finance function for a small multinational firm and it is quite complicated. We have to look after country reporting and global consolidation and ensure compliance with transfer pricing rules."
Today, the company employs 53 people in Ireland – 47 in Loughrea and six in Dublin – and a total of 450 globally. "We are now in 40 countries around the world including the US, United Arab Emirates, UK and Australia," said Barrett. "Our customers range in size from 50 employees up to 100,000-plus and include local companies here in the west of Ireland such as Chanelle and Smyths Toys and global companies like Vodafone and Credit Suisse."
He sees the company's location in Loughrea as an advantage more than anything else. "We grew originally in Loughrea, the business was born here", he said. "It enjoys some big advantages. It is within reach of a lot of people with different skillsets and languages. We are here in east Galway and can offer interesting jobs to attract people from Dublin. We can also allow people to reverse commute from Galway city to avoid the traffic.
"We have people from Dublin with 600 points in their Leaving Certs and first-class honours degrees who have come here for the interesting jobs and because they want to work for a world-class company. There are also some really talented people in the local area. And about half our staff come from around here."
People also come from outside Ireland to work there. "They come here to work for one of the best companies in the world at what we do."
"I had never heard of Loughrea before," said Tina Pilipovic who comes from Croatia. "The company and the job just happen to be in Loughrea. I can live in Galway with lots of things going on and work in a nice town like Loughrea, it's great."
Barry McCall