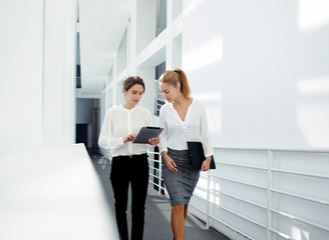 Enterprise Ireland has revealed that the €1m Competitive Start Fund (CSF) for Female Entrepreneurs is open for applications. Last year, around 46pc of all companies that received CSF investment were women-led.
Full details on applying for the CSF for Female Entrepreneurs can be accessed here. It will close for submissions at 3pm on Tuesday 15 May.
The purpose of this CSF is to accelerate the growth of women-led start-up companies that have the potential to employ more than 10 people and achieve €1m in export sales within three years.
Introduced in 2012 as part of Enterprise Ireland's female entrepreneurship strategy, the dedicated fund is designed to enable companies to reach key commercial and technical milestones, which will ensure delivery of their product or service to an international audience. Enterprise Ireland's CSF is funded by the Government of Ireland through the Department of Business, Enterprise and Innovation.
"We made a commitment in 2012 to female entrepreneurs in this country to increase supports dedicated to them, and we did this in direct response to the low number of female-led start-ups receiving investments and supports. Six years later, the breakdown is encouraging," said Rachel James, female entrepreneurship manager at Enterprise Ireland.
"More than one in three start-ups supported by Enterprise Ireland last year through the High-Potential Start-Up programme and CSFs were led by women, compared to just one in 10 start-ups in 2012. However, we need to keep this momentum and grow these numbers so that we see more women confidently starting new businesses and successfully scaling existing ones."
Innovate accelerator
"There is no doubt that tailored and targeted initiatives have had a positive impact on the numbers of female-led, scalable start-ups seeking support from the Government through our State agency, Enterprise Ireland," said Minister for Business, Enterprise and Innovation Heather Humphreys, TD.
"I am delighted that last year, almost half of start-ups that received Competitive Start Fund investments were companies led by women. We want to build on this and ensure that more female entrepreneurs from all different industry sectors are encouraged to apply this year."
In addition to securing vital funding, 15 of the successful applicants will be offered a place on the Innovate accelerator programme, delivered by Dublin BIC.
Taking place over a 12-week period in the Guinness Enterprise Centre, the interactive Innovate programme will increase the capabilities of the participants and make them investor-ready within a short period.
"Dublin BIC supports entrepreneurs to start and scale though a number of channels and programmes, including delivery of the Innovate programme, the Enterprise Ireland accelerator designed to meet the needs of female-led start-ups with the ambition to scale internationally and to become investor-ready – a crucial step in becoming a High-Potential Start-Up company," said Conor Carmody, Dublin BIC Investor Ready programme manager.
"We are delighted to once again partner with Enterprise Ireland on delivering what has proven to be a very effective programme."
John Kennedy
This article originally appeared on www.siliconrepublic.com and can be found at: https://www.siliconrepublic.com/start-ups/competitive-start-fund-female-enterprise-ireland