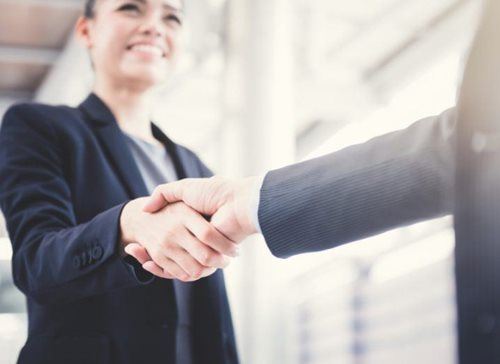 Private equity (PE) deal-making experienced impressive growth during 2017 with a total of 37 deals worth €12.2bn, more than double the value of all PE deals announced in 2016. This was a 141pc value increase on the previous year and deal volume reached its highest total on record.
Mid-market deals accounted for 93.5pc of total volume, up from 82.4pc in 2016, while inbound deal-making expanded in 2017 to 93 deals worth €14.4bn. This inbound activity also spanned a variety of sectors, highlighting the diverse range of growth-oriented businesses coming to market.
"The strong M&A activity in 2017 is renewed evidence of Ireland's strong economic growth, its business-friendly environment and increased access to capital," said Shane O'Donnell, partner and head of corporate and M&A at William Fry.
"A relatively low corporate tax rate, a flexible and multilingual workforce, and a transparent legal system continue to underpin Ireland's attractiveness as a hub for overseas investment, and are drawing interest from overseas buyers. In addition, we also saw a healthy increase in outbound activity as Irish firms looked to international acquisitions."
Mega-deals dip but fintech surges
Interest from foreign investors continues to act as a major driving force behind Irish M&A activity. A total of 93 deals worth €14.4bn were conducted by overseas acquirers in 2017.
The largest inbound deal was Canada's Vermilion Energy and Canada Pension Plan Investment Board's acquisition of a 45pc stake in Royal Dutch Shell's Irish gas assets in a deal valued at €830m.
Inbound activity in the financial services sector was also popular, attracting four of the top 10 inbound deals of the year.
Mega-deals were less prevalent in Ireland in 2017, with just three deals with a disclosed value of more than €500m announced during the year.
This was down from a record 10 transactions in 2016, when a flurry of tax inversion deals served to increase overall deal value.
Technology, media and telecoms drive growth
Irish M&A value in 2017 was dominated by Dubai Aerospace's €6.9bn acquisition of Dublin-based AWAS Aviation Capital – the largest deal of the year. In second place was French telecom company Iliad's €3.5bn acquisition of a 64.5pc stake in Eir.
2017 saw a surge of activity in the fintech sector, a continued driver of Irish M&A activity. Strategic buyers and PE investors are attracted by potential growth prospects and the willingness of financial services companies to collaborate on investment deals. A key deal in this sector was AIB's €30m investment in payments fintech firm TransferMate.
The technology, media and telecommunications (TMT) sector continues to account for a healthy proportion of deals (15pc of volume and 25pc of value).
Apart from Iliad's stake in Eir, the next highest-valued deal of the year in the TMT sector was Vector Capital's €281m purchase of Experian's cross-channel marketing business, and Australian investment firm AMP Capital Investors' €156m purchase of a 78pc stake in telecoms firm Enet.
Uncertainty over Brexit
O'Donnell said that William Fry expects Ireland to remain attractive to international investors this year, but warned that uncertainty remains.
"The ongoing Brexit negotiations will be closely monitored by dealmakers while the ECB's winding down of its QE programme over the coming months may constrain their ability to access capital in 2018. Ireland will also face new challenges in attracting foreign investment due to sweeping changes to US tax rules.
"Despite this unpredictable macroeconomic climate, it is expected that Ireland's strong economic fundamentals will continue to outweigh external destabilising factors and that 2018 will continue to see healthy levels of M&A activity. For Ireland, the M&A outlook appears bright."
John Kennedy
This article originally appeared on www.siliconrepublic.com and can be found at:
https://www.siliconrepublic.com/companies/mergers-acquisitions-ireland-william-fry