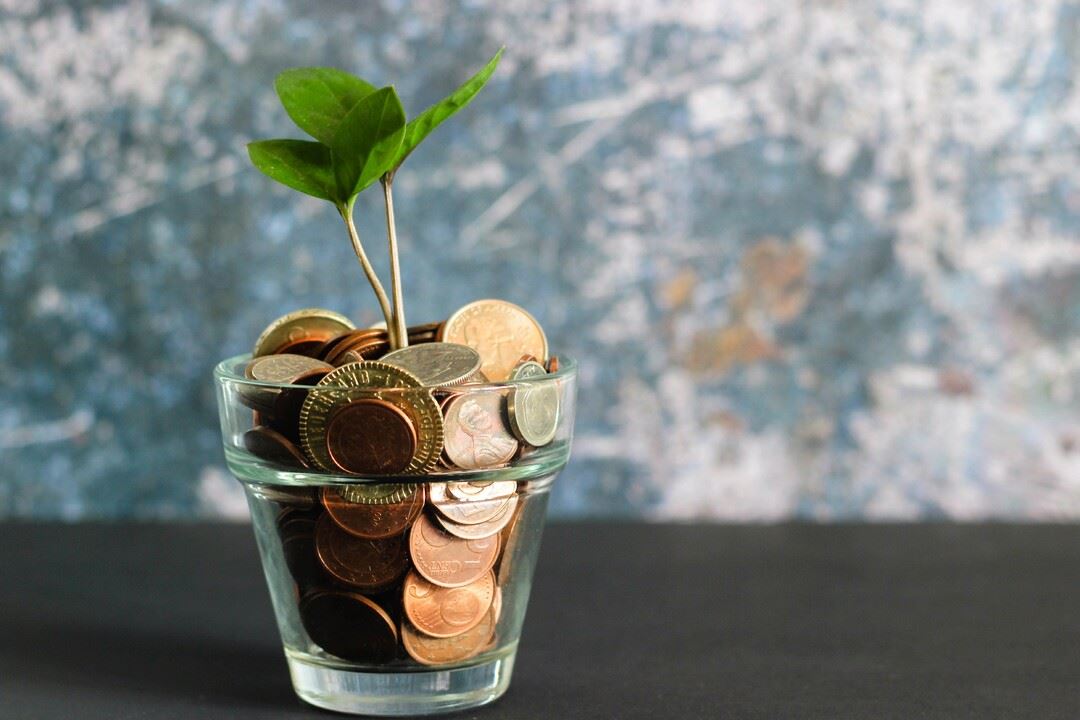 Over the past 70 years, IDA Ireland has partnered with almost 1,700 clients, helping them not only establish but ramp up their Irish operations through a variety of means and supports – including grants available for companies looking to increase their R&D capability or upskill the workforce through training programmes.
"Grants are available across digitalisation, innovation, sustainability, and talent development. IDA Ireland's digital diagnostic tools, which are free to client companies, enables a company to identify the focus for their digital transformation journey and the most appropriate supports they will need to help them along the way," explains
Breda O'Toole, Head of Talent, Transformation & Innovation at IDA Ireland
.
"IDA Ireland's job is to promote Ireland as a key destination for multinational companies to locate and be successful. IDA client companies spent €27.9bn in the Irish economy in 2020. This is a significant contribution to our economy, and we need to continue to work with our clients to help them sustain existing jobs and grow the FDI base in Ireland."
This approach has certainly benefitted Ericsson, the tech giant that has been located in Athlone, Co Westmeath since 1979 and has benefitted from several IDA supports along the way – supports which has enabled growth, job creation and continued investment from Ericsson HQ, resulting in greater success for the Irish site.
Speaking about the process,
Sinéad Pillion, Head of Programs and Operations, PDU OSS
, says: "These grants have enabled us to attract, build and maintain a highly skilled workforce with global responsibility and ownership of core product areas within Ericsson. Investing in leading edge technology and new development opportunities means that we generate new business for Ericsson, which ultimately secures our strategic position. The tax credits also ensure that the Athlone site remains competitive within the organisation."
Ensuring that Irish sites remain competitive within a global market is a priority for IDA Ireland, who credits Ireland's infrastructure and talent base as part of the reason our small island remains so attractive to foreign investment. While boasting the youngest population in Europe, an education system that ranks in the top 10 globally and a planned €116 billion investment in public infrastructure and capital works certainly helps, it is in fact the exceptional level of collaboration between industry, academia, state agencies and regulatory authorities that drives Ireland's dynamic R&D and training sector – collaboration that IDA Ireland not only supports but actively encourages through its supports programme.
Elaborating further, O'Toole says: "The IDA is focused on building the infrastructure that supports talent development within our client companies. We consider talent needs of enterprise to be met not only from Ireland but also from across Europe. We work with European colleagues to develop this talent through the provision of micro-credentials and encouragement of a culture of lifelong learning so that we can build the future talent base required by enterprise as well as addressing the present needs."
Addressing the present needs is what led to contract research organisation Charles River, a US-based medical services company with two IDA-supported sites in Ireland, experiencing first hand how IDA Ireland training supports can impact a global organisation. The process resulted in expanded growth and capabilities for the Charles River Dublin site, an experience
site director Niall Power
describes as "transformative for staff and operations in Dublin and for the expansion and future growth of our business in Ireland."
Charles River employs 230 people between its sites in Ballina, Co Mayo and Dublin, with Ballina focusing on biologics testing and Dublin serving as the EMEA and APAC headquarters for the company's Microbial Solutions division. A 2021 announcement from the company of an €8m expansion to its testing capabilities in Ballina, adding an additional 1,500m2 of lab space and creating 90 new skilled roles over a three-year period, resulted in a need for a strategic training plan.
Explaining how Charles River found the process, Power said: "In 2021, our site in Ballina was growing. We went to the IDA with a detailed scope of what we wanted to do and with their support were able to dramatically broaden our scope of activities and take on additional activities, which resulted in significant growth for the site across staff numbers. The IDA were amazing through the process. They gave guidance and support through a skills need assessment which helped create a robust training plan. The supports helped us show the decision makers in the US that we had the support of the IDA which helped sway the decision to expand in favour of Ireland."
The opportunity to promote Ireland to the parent companies of IDA partners is an intentional consequence of the IDA Ireland supports and echoes the ethos of the organisation as a whole, according to O'Toole, who says: "IDA Ireland's role is to position Ireland as a place to do business in the international marketplace. We influence investment by telling the story of what Ireland has to offer but really it's our existing companies that convince the potential investor; they tell it as it is – what it's like to actually do business in Ireland.
"We partner with companies on their journey here and help them navigate the infrastructure, kickstart investments through the use of our grant aid and supporting programmes and provide additional support in presenting a case for investment to their parent company. The scope and scale of the support required from IDA Ireland is very dependent on the size, scale and need of the company, and so IDA Ireland appoints a Project Executive to support the Irish leadership team in addressing any challenges the company may be having in growing their business in Ireland."
It's this personalised approach to each business partner that ensures grants and supports are awarded in keeping with IDA objectives – such as encouraging business expansion, job creation and the sustainability of jobs in rural Ireland. However, O'Toole is keen to point out that success occurs when true collaboration is achieved between IDA Ireland and its partners' onsite teams.
"Strong leadership across the teams operating on the Irish sites is key, explains O'Toole. "As these leaders grow the strategy and the vision for their Irish sites, they can use IDA grant support and the broad infrastructure to demonstrate added value to their parent companies as they propose investment opportunities from Ireland. This will often result in job creation for Ireland.
"Our job is to encourage companies to grow and transform their Irish sites to create new jobs; for some companies that simply may not be possible and so we offer different supports when needed to ensure the smaller investors sustain their business and transform where they can to remain competitive. Several of our smaller investors are in regional locations where it would be much more challenging today to secure new business so it is in everyone's best interest to work with these companies to retain the employment.
This personalised approach is also one that made all the difference to Charles River, who worked with
Project Executive Marko Previšić
– a support that Charles River Site Director Niall Power describes as "amazing".
"The IDA were great all the way through. They shared examples from other companies who had done the same and were always at the end of the phone as we were developing the strategy plan. They've been there since the inception and all the way through. We worked with Marko Previšić from the IDA and he was amazing. He was always at the end of the phone and supported us all the way."
For Previšić, the sense of achievement that comes from working with partner companies and helping them achieve their potential is one that he never sees disappearing. "Our ultimate goal is to create jobs and bring investment to Ireland. Every successful programme that is completed is a way to bring money and investment to Ireland. It makes me happy."
Over the past several years, IDA Ireland has awarded millions of euros in grants across R&D and training. However, the road to grants is not an easy one. Every application needs to make a robust case for its needs and each case needs to not only match the agenda of IDA Ireland but also be in line with EU regulations – a process that Ericsson's Pillion echoes is difficult but essential, saying: "The grant application process can be somewhat complex, but the IDA are always extremely supportive and with their expert knowledge and professional guidance during every step of the process, we have been successful in securing grants for nearly 50 years."
Explaining the process to accessing grants, O'Toole puts it simply, explaining that IDA Ireland is essentially spending the taxpayer's money and so has to ensure a return on investment.
"When we award financial supports we need to be able to defend our decisions and show that there was an incentive that will benefit Ireland – it is the State's money and we are working for the people of Ireland," she says. "There has to be a reason that the IDA is supporting in a financial capacity and that reason might be that the company is at high risk in a rural location and so we help them become more sustainable or it might be that the company has the potential to scale. When we award financial supports, we need to be able to make sure that the investment by the State is defendable and provides value. Grant aid should be incentivising a company investment and demonstrating commitment to the investment."
If you are interested in finding out more about how IDA supports can help you to grow and transform your operation, please contact us at www.idaireland.com, idaireland@ida.ie.
This article was taken from Innovation Ireland Review. Innovation Ireland Review is produced by IDA Ireland & Ashville Media. Link to full magazine:
https://issuu.com/ashvillemedia/docs/ida_summer_2022_digital_edition_f51428277576e6?fr=sZjYyZTQ4NjQyMjQ