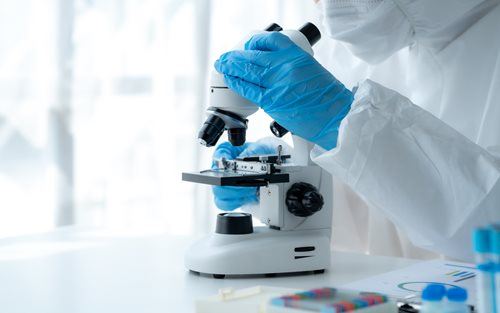 The new partnership aims to develop an AI platform that uses digital twin technology with cancer patient data to improve diagnosis and treatment capabilities.
Dell Technologies and University of Limerick (UL) are teaming up to advance cancer research using AI.
The tech giant will be joining forces with UL's Digital Cancer Research Centre to develop an AI platform and
digital twin
technology to power predictive and diagnostic cancer research. It's hoped that this technology will ultimately help clinicians provide more effective care for those with B-cell lymphoma by speeding up diagnosis, providing enhanced treatment and improving long-term outcomes for patients.
The new AI platform will enable researchers to rapidly accelerate biomarker testing for cancer, as well as gain an understanding of how to better treat patients with B-cell lymphoma. The platform is also expected to help researchers develop personalised therapies based on a patient's tumour characteristics.
"By using emerging technologies, researchers at the Digital Pathology Unit at the University of Limerick's Digital Cancer Research Centre can also better understand the pathogenesis of these malignancies and develop novel therapeutic approaches."
Prof Paul Murray, a professor of molecular pathology at UL and director of the Digital Pathology Unit at the Digital Cancer Research Centre, said that through the new partnership, researchers will be able to advance their understanding of "how cells go wrong during cancer development" and find new ways to diagnose and treat cancer patients.
"This is the beginning of a very exciting research project for the team here at UL's Digital Cancer Research Centre, and we're looking forward to accelerating this project with the digital support and insights from the team at Dell Technologies."
Catherine Doyle
, managing director of Dell Technologies Ireland, said that through this collaboration, Dell and UL "are taking clinical research to a new level".
"Together, we are harnessing the power of data through new technologies to benefit patients and healthcare professionals globally."
Colin Ryan
This article originally appeared on
www.siliconrepublic.com
and can be found
here