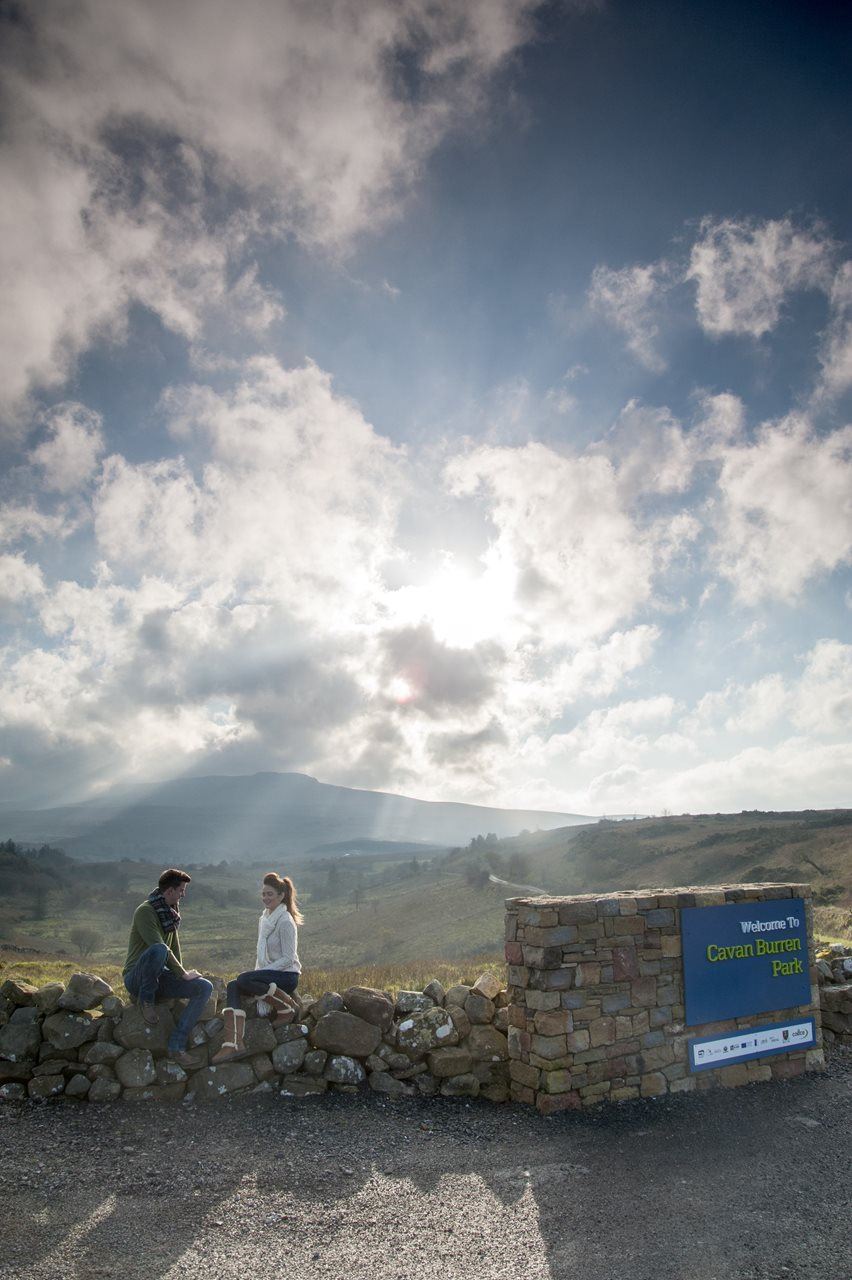 Access to great infrastructure, a growing talent pool of skilled workers and state of the art work spaces are just some of the reasons Cavan is experiencing investment growth

A highly skilled workforce, strong infrastructure between two major cities, access to over nine second level facilities and a Digital Hub powered by superstrength broadband are just some of the reasons global companies are looking to Cavan and the North East region as the ideal location for future investment. All before you add a bustling social calendar, busy festival line-up and an established foodie scene to the mix.

The North-East region, located betweeen Belfast and Dublin, two of the largest cities on the Island of Ireland, has become a very attractive business location for companies looking to take advantage of its proximity to both cities, growing graduate population and workforce. In fact, Cavan and surrounding areas are well served for access to skills, with a student cohort of over 170,000 and access to over 50,000 graduates from seven universities and two Institutes of Technology within a 90-minute drive. It is this access to skills and the excellent infrastructure, connecting the county with international airports in under 90 minutes, which supports IDA's continued commitment to the area, and to rural Ireland as a whole.

This access to talent was one of the factors that led leading US-based media monitoring and analytics firm Public Relay to the county. Speaking about the company's decision to establish its second Irish base in Cavan, Director of Irish Operations Karl Finn is clear that access to talent along with continued IDA support was an influencing factor.

He says: "Cavan is first class for talent and when we opened we found a lot of talent working in the tech industry who were commuting up and down to Dublin and suffering from the grind of that. When we offered jobs closer to home with good prospects, we were welcomed with open arms. Dublin is full of tech companies, the Facebooks and the Googles of the world and so opening in Cavan gave us that competitive edge.

"Now, as hybrid working is becoming more the norm, we're focused on maintaining that competitive advantage through good packages for employees, maintaining a good culture and providing development opportunities for graduates. From the very start of bringing Public Relay to Ireland the IDA have been brilliant in terms of supporting us. They're always on hand to answer questions, provide background information and to introduce us to companies that can help us. They're always trying to find the win-win situations and to combine the successes of foreign companies with opportunities for Irish businesses."

However, it's not just foreign investment and the arrival of global companies contributing to Cavan's continued growth. The commitment from IDA alongside Enterprise Ireland and the Local Enterprise Office Cavan for home-grown expansion saw the creation of a state of the art Digital Hub which provides local entrepreneurs and multinational companies with access to modern workspaces and networking facilities powered by high speed broadband.

The opening of the Digital Hub coincided, to an extent, with the post-Covid-19 growth in hybrid working as in-house surveys show that 86% of Irish companies are open to implementing a remote hybrid working strategy, and so Cavan's Digital Hub opened its doors at just the right time.

Opened in 2019 as part of Cavan County Council's Digital Strategy, Cavan Digital Hub encourages the digital potential across the county, and encompasses a range of supports to nurture developing and existing technology-based start-ups and digital entrepreneurs. Members can take advantage of networking and upskilling opportunities while day passes for visitors are available - making it a helpful resource for Cavan-based companies in need of an overspill option, such as Public Relay.

When it announced Cavan as the location for its second Irish office, Public Relay explained that Cavan was selected as the location on the strong pool of educated talent available in the region, its location to Dublin and the innovative nature of the Digital Hub where the company is based.

Speaking about Public Relay's experience with the Hub, Finn says: "We've been located in the Digital Hub from day one and have found them to be a great support. It's not a case of Public Relay just renting an office, it's been a real partnership with all the hub staff supporting us to succeed. Leanne Connell, the Hub's manager, is a great source of local knowledge and has helped us across everything from recruitment to networking." Speaking about the partnership between Public Relay and the Digital Hub, Manager Leanne Connell says:

"Cavan Digital Hub opened its doors in June 2019. Since then, we have been steadily growing our community of tech entrepreneurs and digitally focused companies, and we continue to offer support to companies looking to scale and grow in Cavan. We began our journey with three companies employing 25 people and now house 11 companies with approximately 75 people in employment out of Cavan Digital Hub. Our community is a mix of scaling start-ups, HPSUs, SMEs and corporates."

"In November 2019 IDA client PublicRelay joined Cavan Digital Hub with just 2 employees in a small office space. Since then they have grown in numbers to over 20 and now occupy our large top floor suite. Cavan Digital Hub are happy to offer soft landing space to IDA clients, and offer support where possible. We provide a turn-key solution, along with a positive work culture which means companies such as PublicRelay can focus on their goals. Working collaboratively the IDA, Cavan Digital Hub and Cavan County Council can continue to create jobs in the region. Cavan Digital Hub will continue to support our Members and community, and build on the foundations that have been established in creating jobs in the region, retaining local talent."

Looking to the future, it remains bright for Cavan. Planning permission has been granted for a new Advanced Building Solution, which will consist of a two-storey serviced factory unit with administration and staff facility areas alongside a single-store manufacturing/assembly/storage area in the Business & Technology Park in Killgarry. The park has direct access to the N3, the primary route to Dublin, enabling investors to take advantage of talent in the capital.

Speaking about the plans, IDA Ireland said: "IDA Ireland now plans to develop this Advanced Building Solution over the lifetime of IDA's Strategy Driving Recovery and Sustainable Growth 2021 – 2024, with the aim of creating opportunities for employment, the expansion of existing business and enhancing County Cavan's offering for inward investment.

This latest expansion shows that when it comes to foreign investment Cavan is showing no signs of slowing down. Throughout 2021, the amount of Irish professionals directly employed in multinational sector reached 275,384 – the highest level ever which saw more than half of investments won (133 of the 249) - going to regional locations such as Cavan and the entire North-East area.

Indeed just earlier this year, US headquartered Ultra Clean Technology announced plans to establish an Advanced Technology Cleaning Centre (ATCC) in Cavan with the creation of 100 jobs, speaking about the its plans, UTC said: "This investment represents a key milestone in UCT's global expansion plans supporting surging demand in the semiconductor industry and is supported through its partnership with IDA Ireland.
"UCT's global footprint is a benefit for its major customers. Its new Irish facility will primarily serve Intel in County Kildare but also will help UCT serve its other EU partners more efficiently.

Working with IDA Ireland, UCT chose Cavan not only for its strategic location but also for its rich talent pool and wide array of education, health and social amenities. Construction in Cavan is underway at UCT's 57,000 sq. ft manufacturing facility located in the IDA Ireland Business & Technology Park and is expected to be completed in the third quarter of 2022. The project will create approximately 100 jobs once fully operational in a broad range of roles including engineering, facilities and customer service."

The centre will support the semiconductor industry which will provide ultra-high purity tool chamber parts cleaning and coating, as well as micro-contamination analytical services to chip makers and equipment providers. The skills required include engineering, manufacturing, facilities, on-site shipping and receiving, quality control, sales and customer service positions - making Cavan and its access to 7,000 STEM graduates yearly, the perfect location for the expansion.

"As a worldwide leader in ultra-clean parts cleaning and analytics, we are proud to partner with IDA Ireland to expand our global footprint and advance our leading-edge technology," said Bill Bentinck, President UCT Services. "This state-of-the-art facility will enable us to better serve and deliver value to our European customer base and capitalize on longer-term growth opportunities."

IDA Ireland CEO Martin Shanahan added: "This is a most welcome investment for Ireland, for Cavan and the North East region. UCT's manufacturing and analytical capabilities will add to the level of expertise within the semiconductor sector here and positions the region to capture further such investment. IDA Ireland's strong focus and commitment to winning investments for regional locations continues.


Cabra Estate & Dún a Rí Forest Park
Located in the grounds of Cabra estate, Dún a Rí Forest Park is said to have been the hiding place of Cuchulain, who along with his army, took rest among the trees during his legendary battle with Queen Maeve. For less ambitious visitors, there's walks and gardens simply made for exploring while sculptures are scattered throughout the grounds making for a walk that's never short of surprises. After working up an appetite, stop into nearby Cabra Castle for a bite to eat or to rest a weary head. Afternoon Tea is available daily while The Derby Bar offers traditional pub food, with a five star twist. The Castle itself is located within 100 acres of parkland with stunning views of the forest, and as well as being a luxurious bolthole, it's also a building of intrinsically significant, historical and architectural interest and is open to the public every day. Insider Tip: Overnight guests at Cabra Castle should request a Castle Room for unique features and an opportunity to step in life of years gone by.
Farnham Estate Spa & Golf
Farnham Estate Spa & Golf is a playground for the senses – Set in 1,300 acres of ancient forests, green meadows and pristine lakelands, the resort offers wonderful accommodation, healthy and delicious cuisine in Botanica restaurant, an 18-hole Jeff Howes designed golf course and a superb Health Spa Insider Tip: Farnham Estate has 7 kms of the most beautifully natural walking trails in the land. Walks range from the more relaxed, shorter routes through to the more challenging, depending on the individual requirements. Along the treks, you can enjoy an incredible range of trees including ancient redwood, cedar, copper beech and Scots pine, as well as wonderful views of Farnham La
Cavan Burren Park
Do you know what a Geopark is? Let us tell you! A geopark is an area recognised by UNESCO as having exceptional geological heritage and, believe it or not, refers to Cavan's Cuilcagh Lakelands Geopark, home to Cavan Burren Park. Cavan Burren Park brings together 5,000 years of history including megalithic structures, glacial erratics and limestone embedded fossils. It also allows visitors to learn the amusing folklore that gave the stunning scenery its local names, our favourite is the tale of two giant brothers Lugh and Lag who suffered a misfortune that lead to their death - which is said to have given Giant's Leap chasm its name. Overall, a trip to the park provides visitors with a chance to enjoy the scenery, learn more about Ireland's ancient heartlands and to peel back layers of history to reveal a breathtaking wealth of natural and manmade features, all fused together into an exceptional prehistoric landscape. Insider Tip: For younger visitors be sure to check the events timetable, as the monthly Undergrowth Safari and Build Your Own Bug Hotel mornings can't be missed!
MacNean House & Restaurant
There's a reason Neven Maguire is a national treasure, and for those lucky enough to sample his menus and hospitality at MacNean House & Restaurant it becomes blatantly clear. Since Neven and his wife Amelda took over in 2001, the Michelin-listed MacNean House & Restaurant has been consistently winning awards for its food, service, wine offer and overall dining experience boasting waiting lists for tables. And it's easy to see why. The menu changes constantly based on the produce available to Neven, with MacNeans showcasing the best in local food. Insider Tip: Opt for the The Prestige Tasting Menu, a true treat which can be enjoyed with wines chosen either by Neven or by the guests themselves.
Clough Oughter Castle
A fairytale castle located on a crannog - a man made island - in the middle of a lake is made to be explored. And thankfully there's plenty of ways to experience Clough Oughter Castle, including kayaking and walking tours. Nearby Killykeen Forest Park provides an excellent base from which to explore, which itself is a mere 20 minutes from Cavan Town and its host of pubs, hotels and restaurants to sample, including the famous Oak Room Restaurant. Insider Tip: For waterbabies who want to explore the Castle, contact Cavan Adventure Centre for the best service and options.

This article was taken from Innovation Ireland Review. Innovation Ireland Review is produced by IDA Ireland & Ashville Media. Link to full magazine: https://issuu.com/ashvillemedia/docs/ida_summer_2022_digital_edition_f51428277576e6?fr=sZjYyZTQ4NjQyMjQ